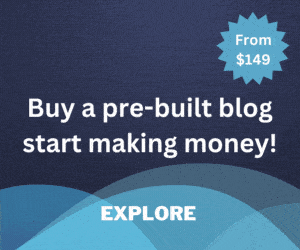 Whether it is the burning heat of summer or the shivering cold of winter, some workers are always out there due to their work purpose. This guide is for those hardworking peoples. So, if you are one of them, welcome abroad!
The heat of summer can swamp up the feet in no time. This can weaken your performance and give you an enormous amount of discomfort. In order to work properly and keep the discomfort at bay, you need to find the best steel toe boots for hot weather.Obviously, summer is not playtime for everyone. While some rests in the home, others job requires them to do a lot of hard work. For them, proper support and comfort are more important than any other thing. Well, that can't be obtained if you are wearing an inappropriate boot. Workers who work in the blazing sun face these problems:
Tons of sweat and faints triggers certain health issues
Sweaty feet which end up with blisters and chafing
Feet skin becomes hard which cracks due to the lack of moisturizer
Sweaty feet and wet socks invite fungus to grow to the fullest
Can anyone work at their fullest pace with all these difficulties? Of course, not. In fact, if you forcefully continue your work in this environment, it will lead you to some permanent health and foot issues. So, using a proper work boot is always necessary.A pleasant and breathable work boot can take away all your discomfort when working in the summer. Those boots are specifically designed to handle this type of situation.
They are constructed with breathable materials so that your feet can breathe and prevent moisture. You will also need steel construction for the better support of your feet. In simple words, you will get all those features that can keep your feet cool and boost your working performance to the fullest.Sounds interesting, right? But finding all of these essential features from a particular boot can really tough. And if you are completely a novice, you will get puzzled soon after visiting the shoe market.
Don't worry; we are to assist you. For your convenience, we have already made the selection and created a list of the best steel toe boots for hot weather. So, leave all your works for a couple of minutes and stick with this guide till the end.
| Name | Material Type | Sole | Weight |
| --- | --- | --- | --- |
| Skechers for Work 77055 Cankton Athletic Steel Toe work sneaker | Suede/Mesh | | 2 Pounds |
| WOLVERINE Men's Overpass 6" Composite Toe Waterproof Insulated Work Boot | 100% Leather and Textile | Rubber sole | 1.75 Pounds |
| Irish Setter Men's 83606 6" Aluminum Toe Work Boot (Logo Design May Vary) | 100% Leather | Rubber sole | 2 Pounds |
| KEEN Utility Men's Lansing Mid Steel Toe Waterproof Work Boot | 100% Waterproof Leather | Rubber sole | 23.15 oz / 656 gm |
| Caterpillar Men's Diagnostic Waterproof Steel-Toe Work Boot | 100% Leather | Rubber sole | 5 Pounds |
Reviews of the Best Steel Toe Boots for Hot Weather
1.
Skechers 77055 Cankton Steel Toe Work Boot
Product Feature
Skechers is one of the best shoe brands in the present time. Their shoes, sneakers, and work boots are loved by thousands of users. The 77055 Cankton is not an exception to that. With more than 10 thousand reviews, this particular model is trending in the shoe market. So, you can undoubtedly pick this shoe and enjoy the fun at your worksite.
The book features premium mesh construction which is perfectly suede by the professionals of Skecher. This makes the boot extremely durable to cope with any working situation. No matters how roughly you use them, the shoe last longer than you can imagine.The boot has steel toe construction of Skecher. It is independently tested and certified ASTM. So, you will get the required protection at your worksite. Its construction meets the requirement to keep you safe against electrically energized objects. The shoe offers a relaxed fit with a roomy toe box. Moreover, it has a memory foam insole and breathable upper to keep you comfortable all day long. You won't get a chance to raise any question about its comfiness.
Pros
Sueded with premium mesh
Steel toe
Electricity resistant
Offers a relaxed fit
Memory foam insole
Cons
The memory foam inserts need to be changed within a short time.

2.
WOLVERINE Men's Overpass 6″ Composite Toe Work Boot
Product Feature
Just as it is titled, this work boot is literally as strong as the Wolverine. So, if you want to get that robust feel, you need to bring the WOLVERINE Men's Overpass 6″ Composite Toe Work Boot home. This work boot is constructed with leather and textile material. Its leather is perfectly sued so that you can get premium support for better pronation.
The boot can withstand all sorts of wear and tears, enabling long-lasting support. The rubber outsole of this shoe maintains adequate traction with the ground and delivers a non-slip performance every time. It won't let you slip even if you walk on watery or oily surfaces.The boot features a flexible, athletic contour welt construction. With the benefit of this, it offers the required amount of bending and flexing at all essential points. The shoe also features an abrasion-resistant toe which extends its lifespan to the fullest.
Its premium leather construction is completely waterproof, for which your feet will remain dry all the time. Besides, it has a removable ortholite cushioned footbed to enable you with all-day comfort. You can use your specialized footbed if you want and acquire your desired level of comfort. There is nothing to worry about.
Pros
Athletic Contour Welt construction
Offers required flexes and bending at the essential parts
Made of premium waterproof leather
Abrasion-resistant toe
Slip, oil, water, and chemical resistant outsole
Removable ortholite cushioned footbed
Cons

3.
Irish Setter Men's 83606 6″ Aluminum Toe Work Boot
Product Feature
Steel toe is common. They are useful, but they are heavy. That's why we have selected the Irish Setter Men's 83606 6″ Aluminum Toe Work Boot. When it comes to weight, the aluminum toe can be a great alternative to metals like steel.
This means you are getting all the essential support in a lightweight design. Great, isn't it? The entire construction of this work boot is made with premium leather. It can handle the roughness of your worksite and enable you with premium support all day long.The boot has a rubber outsole to keep you secure on the ground. You will get a non-slip performance by the time you are wearing this boot. Its outsole meets the electrical safety standards, and it is also heat resistant.
This means you will get complete protection at your worksite. The opening of this boot is around 14 inches which pretty wide to give you quick operation. And its lace-up closure will keep the boot secure with your feet. Its full-grain leather is waterproof for which won't let the water reach your feet. As a result, your feet will remain dry during your working periods.
Pros
100% leather construction
Durable rubber outsole
Lace-up closure
Wide boot opening
Heat and slip-resistant
Meets electrical safety standards
Waterproof
Cons
They don't provide any traction on metal
A little snug at the toe

4.
KEEN Utility Men's Lansing Mid Steel Toe Work Boot
Product Feature
The design and construction of this shoe will definitely make you fall in love with it. Steel toe, arch support, waterproofness; there's nothing that this shoe won't deliver. So, if you are looking for the best steel-toe boots for hot weather, you can try this one out. The boot features premium textile construction with high-quality stitching lines. So, you won't have to worry about its durability.
It can easily handle tough situations. The shoe offers complete underfoot protection with a firm rubber outsole. This outsole is non-slip, and EH rated so that you can get complete protection against odd situations. The rubber outsole is oil and slip-resistant, non-marking, and designed to improve traction.The shaft of this shoe measures5.5" from the arch. Besides, it has a wide boot opening of around 12 inches. So, putting this boot on or off won't be a problem. The boot has a reflective safety feature that gives the boot more visibility.
Moreover, it has moisture-wicking textiles and CLEAN SPORT NXT to keep your feet dry and odorless all day long. The boot is waterproof and breathable at the same time. It has a breathable membrane liner that maintains adequate airflow without letting the water penetrating.
Pros
Anatomically correct steel toe
Non-slip, non-marking, oil-resistant rubber outsole
EH rated
Waterproof and breathable
Full-length TPU stability
Moisture-wicking textile with CLEAN SPORT NXT
Cons
The laces are bad in quality

5.
Caterpillar Men's Diagnostic Steel Toe Boot
Product Feature
We are going to end our list with this cool and durable Men's Diagnostic Steel Toe Work Boot from Caterpillar. Many workers have highly praised this boot for its enhanced capabilities. So, you won't be disappointed. The shoe is made of 100% premium leather that incorporates with its steel toe construction.
As a result, you will get reliable support that will last for a long time. Its construction can withstand all sorts of roughness. And that's why you will get a good value for your investment. Unlike others, the manufacturer of this boot has used insulated leather. This will keep your feet cool and away from water. Besides, it has antiqued lacing hardware and padded collars.
Due to this, you will get a comfortable fit. It also features removable EVA foam with gel technology. So, you won't feel any discomfort throughout the usage. The boot has a rubber outsole to give you the required amount of grip. This will help you to pronate naturally and keep you safe on the ground.
Pros
Made of 100% premium leather
Non-slip rubber outsole
200g Thinsulated insulation
Waterproof
Removable EVA foam insert gel technology
Antiqued lacing hardware
Easy to clea
Cons
The waterproof feature doesn't last after two months.

How to Choose the Best Steel Toe Boots for Hot Weather
There are millions of shoes out there. But if you can ensure the required features, you will be able to select the best boot for your worksite. So, what are those? Here we are going to discuss some of those essential features to help you make the selection.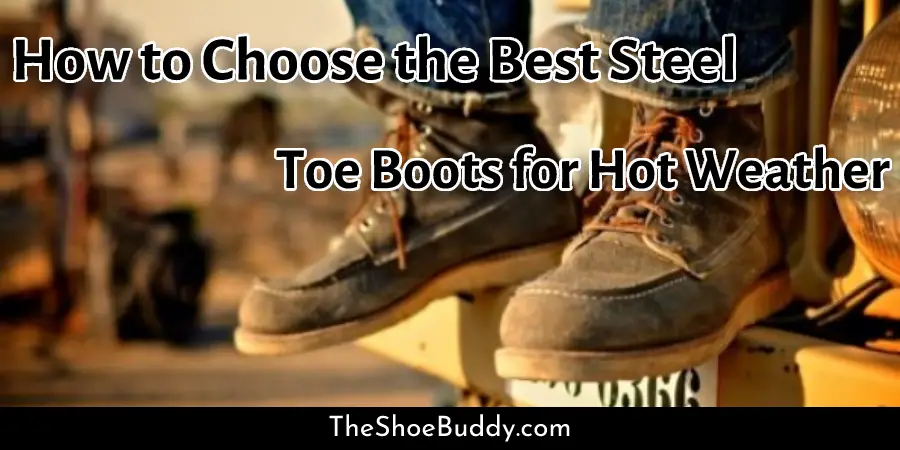 Comfiness
Demo: Shoes should be your top priority if your job requires you to walk for a long time or even stand on your feet.
Breathable
Well, this is the most important feature to work in the hot weather. As we have stated above, the excessive temperature will make your feet sweat a lot. If there isn't any ventilation in your shoe to vapor up this moisture, your shoe will be flooded with sweat. Therefore, adequate ventilation and breathability are a must. Boots that have mesh upper or fabric lining can deliver the right amount of breathability. So, you should focus on that thing. You will notice that our list has breathable boots to keep you comfortable and prevent moisture.
Protection
Your worksite will have different types of elements that can lead your feet to injury. That's why your shoe must have a protective feature for you. Steel toe and non-slip outsole can make you feel the difference. If you look closely at the above list, you will notice that we have ensured the safety features through our selection.
They have a durable rubber outsole that is non-slip and maintains adequate grip with the ground. The outsoles are also constructed in a specific way to protect you against the electrically charged elements. Above all, the boots have steel toe construction to protect your toes from nasty injuries.
Problems You Can Avoid With Right Steel Toe Work Boots for Summer
The right type of shoe can give you enormous benefits and lessen your problems. Some of them are highlighted below:
Prevent Soreness of Feet's Skin
Excessive heat can make your feet sweat a lot. And that can end up with different types of foot issues. But this soreness and skin issue can be avoided if you wear a proper work boot. As we have mentioned above, work boots are available with an adequate ventilation system. With the benefit of this, the sweat and moistures will be vapored. As a result, your feet will remain dry, and you will be able to stay comfortable.
Avoid Unwanted Accidents
The right work boot can keep your feet protected from unwanted accidents. The slippery floors, electrically charged elements, heavy items, etc., are risky for your feet. And these things can lead you to several types of injuries. This is why we strongly recommend wearing a robust steelwork boot at your worksite.
Improve Performance
If you can keep your feet in a comfortable zone, you will definitely notice a boost in your performance. The performance usually lessens when you feel discomfort. The sweat, irritations are responsible for this. In fact, when you walk too much or stand all day, there will be repetitive stress on your feet. All these things can be prevented by a perfect work boot.
Why Should You Buy Coolest Summer Work Boots?
<p "="" style="text-align: justify;" tve-droppable"="">Having a perfect pair of summer work boots is always a blessing. It will not only ensure your comfiness but also keep your feet in proper comfort.People who live in dry areas where the weather always remains hot face many circumstances. In this case, investing in a summer work boot can give them a boost in their performance. And for the workers, it is the most important thing. It can deliver the following advantages to them: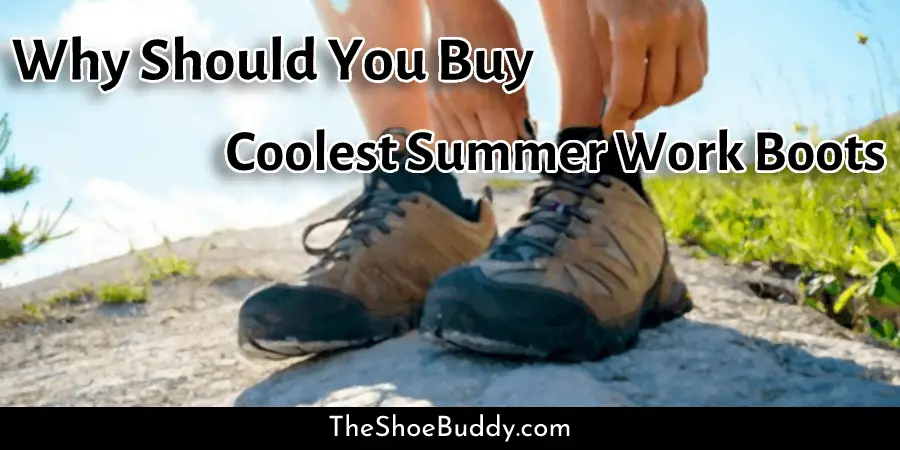 Frequently Ask the Question
How Do I Know if a Boot Suits My Working Conditions?
Work boots are available with different features and capabilities. To select the right one, you need to check the compatibility of your work boots. It means if your work requires you to stand all day, you need to focus on the comfortable part.
On the other hand, if there is a lot of heavy materials around, you need to focus on the protective features. However, the best steel toe work boots for hot weather will give a perfect combination of all these features regardless of working conditions. So, it is better to select one of them.
How Much Do Work Boots for Summer Cost?
Honestly, work boots are cheap compared to what they deliver. After all, an investment of 100-200 dollars is far better than spending money in the hospitals.
Which Are the Best Summer Work Boots?
We have discussed the essential features of a perfect work boot. So, if you can find all of them, you can consider that as one of the best summer work boots. You can also get them from the above list.
You Can Check It Out To Does Under Armour Make Steel Toe Shoes
Conclusion
Beat the heat of summer with a perfect pair of work boots. We have reviewed some of the best steel-toe work boots for hot weather. Hopefully, you will get your desired one from there. If you have any questions, you can feel free to ask us through the comment section.
You may read also – Best Farm Boots for Hot Weather