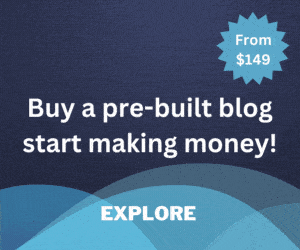 Since 1964 and 1949 when Nike and Adidas came into the light respectively, the shoe industry has never been the same. Many have asked the question of which of the brands is better Adidas or Nike? Wars have endlessly erupted on the internet to review the argument, and this article contains our thoughts on the issue.
Which is Better: Nike of Adidas? In sizing, Nike is more stable than Adidas. In terms of quality, both brands are excellent. When it comes to innovative shoes, however, Adidas has been more open to taking the risk. These brands are not easily judged. They both have their strengths and weaknesses.
How the Two Brands Started
To give you a bit of background knowledge, let's see something about how these brands started.
Nike was founded in 1964 by Bill Bowerman and Phill Knight. Being a brand focused on sports from the get-go, the name was given after the Greek victory goddess named NIKE.
The first pair of shoes were worn by Otis Davis who went on to win two gold medals in the 1960 summer Olympics. The brand has been a steen advocate of good quality shoes for sportsmen, that is, shoes that take them to victory.
Adidas has this goal too. They are probably judged as more customer-focused because they asked their athletes exactly what they wanted. They then followed the instructions of their customers to make high-performance shoes.
In the industry today, the Adidas brand comes after Nike, although it's rising fast to almost take the reins off Nike's hands. The company was founded by Adolf Dassler who had a clear understanding of sports and the demand it places on an athlete's feet.
More people feel more in touch with Adidas because they seem to understand the challenges of their athletes. But this is not enough to judge which one makes a better brand.
Adidas vs Nike Comparison in Quality: Which is Better?
Speaking of quality, both brands offer the best you can find around. Let's look at each of them in better detail.
Adidas Shoes Quality
Adidas has never compromised on delivering quality shoes. Their shoes have the following excellent qualities:-
3-D Printed Soles: The 3-D printed soles of Adidas is a unique addition to their quality offer. It makes the footwear incredibly easy to tweak. This means that it's easy to find Adidas shoes that meet the specific needs of different foot types. From flat feet to high arches, the 3-D soles will meet your needs just fine.
The Boost Technology in Shoes: Adidas took their quality products to the next level when they included boost technology in their shoes. This boost technology makes use of thermoplastic polyurethane (TPU), a material that provides compression under pressure.
The function of that in shoes is to absorb shock during high impact activities. As a result of the compression, much energy is returned to the wearer. This increases speed, stability, and comfortability.
This quality is what made the Adidas' Y-3 Collection a huge success. Many people opt for Adidas because of this singular reason.
Use of Recycled Ocean Plastic: Using recycled ocean plastic to make their shoes is a great awareness from Adidas. They are aware of the need to protect their environment, which is admirable.
Recycled materials are also generally durable, and they add a measure of quality to the shoe products.
One-Piece Leather Uppers: The upper leathers of Adidas shoes are made of leather. This is unlike other brands that sometimes use different fabrics. The upper part of a shoe is critical to the shoes' quality. It also makes shoes seamless and easy to maintain.
Nike Shoes Quality
Now, let's consider Nike. Adidas is indeed very good, but so is Nike. Nike shoes are made for sportsmen, and here's why.
Nike Optimizes comfort: This is the one main quality that has helped Nike appeal to young people. For males and females, comfort is very important. They want their feet to feel at home especially during training sessions.
Nike makes shoes that fit snugly, and this makes them very popular.
The use of Garments is Minimized: Nike uses fewer garments and more leather. It's a move that has contributed to the quality and durability of their shoes. It also helps to enhance the appearance of the shoes. It's always a win-win to have beautiful functional shoes.
The Shoes are lightweight: A huge breakthrough here was the Nike Flyknit shoes. These shoes were reviewed to fit like socks. The lightness of the material used to make the shoes projected them as the best athletic shoes ever, and they sold out fast, especially to millennials who value comfort.
Automated high tech knitting technology is employed to ensure that the shoes are seamless, especially at the uppers. This makes these shoes from Nike of very high quality and appeal.
Sizing Comparison of Nike and Adidas Shoes
From customer reviews, Adidas' shoes have been found to run bigger than Nike's. Adidas makes use of UK, EU, and JP systems in their size charts while Nike uses US sizes only.
Thus, if you go to a Nike store and purchase sneakers of size 8.62 on Nike, you cannot use the same size in Adidas stores. You will have to order something like a 7 from Adidas for the same shoe size because their shoes run bigger.
Granted, your feet sizing can be affected by your age, and whether you wear insoles or socks. But as a rule of thumb, note that Adidas' sizes run bigger when you compare them with Nike's. You can't use the same charts for them.
To buy the right sizes of Nike shoes, you can use their app called Nike Fit. The app will help you to easily calculate your shoe size and compare it with the model you're buying.
Adidas encourages its customers to go a size up or down for the best fit. The children's shoes that they sell have adiFIT to help improve the fitting and comfortability of the shoes.
Nike Vs Adidas Shoes Price Comparison 
Nike shoes are more expensive than Adidas. From between $15.99 to $200, you can purchase a pair of Adidas shoes. Nike begins from $34.97 and can get as pricey as $297. It's still down to what you prefer anyway.
Which is Better – Nike or Adidas?
There has never been a straight verdict about this, and we sense that this war between the two brands will not end anytime soon. Both brands have their unique features and are appealing for different reasons. They also both have endorsements from sportsmen.
If you want shoes with more recent innovations, go with Adidas. But if you're looking for some high-end durable shoes, then Nike will take care of your needs.
The verdict is, follow your heart!
Conclusion and Final Note on Adidas vs Nike War
When it comes to shoes, these two brands have built solid names for themselves. It's not easy to discredit one for the other. They are two giants that stand shoulder to shoulder.
So, just look for the brand that offers you exactly what you want in a pair of shoes, and go with that one. Nike and Adidas are fierce competitors in the shoe industry, and their shoes are equally excellent.