The Chippewa Super Logger Boots are one of the most popular boots on the market. They were first made for loggers but have since been adopted by many other professions. Many people love these boots because they can be worn in any weather and provide a lot of protection from anything that might happen to your feet while you're out and about working hard. If you want to find out more information about these boots, keep reading this Chippewa Super Logger Reviews!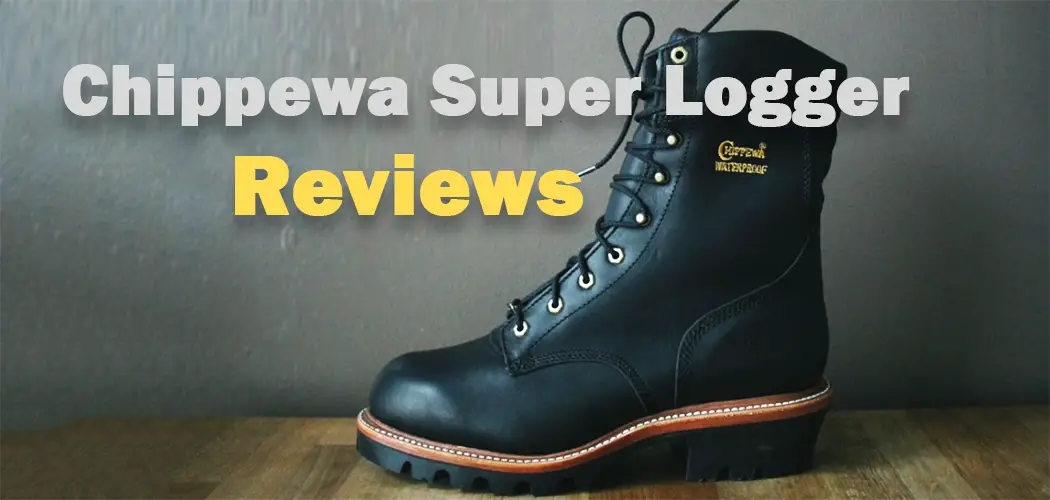 Chippewa Super Logger Reviews
Leather Upper: 
The leather is the first thing that everyone notices about these boots. It's oil-tanned and full-grain, which ensures durability no matter how often you wear them or what type of weather condition your feet are in.
Steel Safety Toe Cap: 
hese shoes have a steel safety toe cap for protection on the job site. You never know when something might happen and it could save you from injury if someone were to drop a tool onto your foot while they're working with you!
Insulation: 
he Chippewa Super Logger Boots are insulated with 400 grams of Thinsulate Ultra Insulation, ensuring that your toes stay warm even if there isn't any snow available outside. This insulation can really make all the difference during those colds. It also ensures comfort for the user.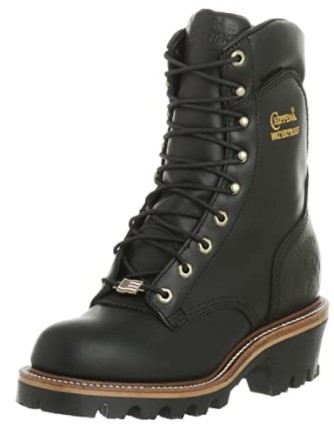 Welt Construction by Leather: 
ven though these Chippewa Super Logger boots are made from tough leather, the stitching is still done by Goodyear Leather Welt Construction. This means that you won't have to worry about your shoes falling apart in any way and will be able to enjoy them for a long time!
Waterproof Membrane: 
The waterproof membrane has been tested to make sure that water cannot penetrate the boots. This way, you will stay nice and dry during those rainy days! The Thinsulate insulation will make sure that your feet are nice and warm.
Ruby Dri-Lex 2000 Lining: 
our feet will stay dry, cool, and comfortable with this lining that wicks away moisture after it is built up by sweat. It's perfect for those who work in a wet environment or have high levels of perspiration! It also prevents any type of bacteria from growing.
Triple Ribbed Steel Shank: 
The Triple-ribbed steel shank is a great addition because it provides comfort for your feet while also providing outstanding ankle support. You won't have any worries about slipping out of these shoes on wet surfaces or anything like that!
Sole Overview:
Sole is a very important part of a boot. A good sole will provide you with great traction and will also protect your feet from any type of debris.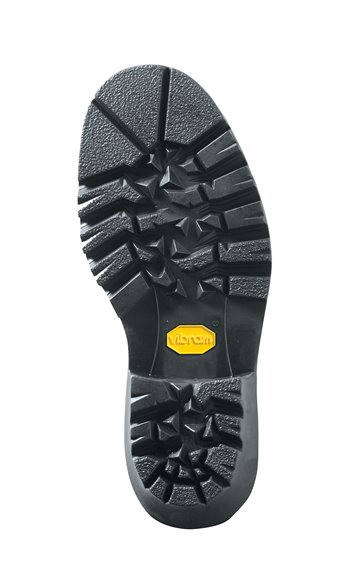 Outsole:
The outsole is made of a material called Vibram Tacoma Logger. This sole provides great traction on wet and slippery surfaces, but it also has the capability to be worn down much easier than other types so that you can prolong the life cycle of your boots! This outsole will ensure that you will have great traction on the surface that you are walking.
Insole:
Texon 460 waterproof insole is used in this boot which is not only waterproof but also has great breathability. The insole is made of TOP quality material that will provide you with insulation and comfort through the cold winter months.
It provides comfort to your feet while also providing cushioning for any impact against objects or surfaces when the sole meets them. It has ventilation zones so sweat can be removed from your feet after wearing these all day, and it's also moisture-wicking! Overall this insole is comfortable, supportive but still breathable! 
This Removable orthotic insole can be removed and replaced with an orthotic insert.
[wpsm_column size=""][wpsm_pros title="PROS:"]
Good arch support.
A very comfortable insole that is not too hard or soft.
Works well with orthotics and other inserts.
It's breathable and has ventilation zones.
Very durable, a sturdy insole that will last through multiple shoe purchases.
Good price for the quality you're getting!
The insole has a cushioned heel.
A nice, simple design that is not too bulky for the shoe.
Great traction and insulation for all conditions, but especially the cold winter months!
The shoe is totally waterproof
100% Leather material is used.
[/wpsm_pros][/wpsm_column][wpsm_column size="" position="last"][wpsm_cons title="CONS:"]
-It is a bit heavy but not too bad
-Pricey
[/wpsm_cons][/wpsm_column]
First Impression of Chippewa Super Logger Boot:
The Chippewa Super Logger Boot is a good choice for someone who needs excellent arch support, durability, and traction. It's waterproof and has all the features needed to be an everyday work boot for business owners or tradesmen that are on their feet all day!
Some people might say they're a bit heavy, but this is not an issue for me. I like the overall stability of them and that even on wet surfaces or ice patches, my feet stay dry! The price point may put some buyers off, but if you are looking to invest in a quality boot, then it's worth the cost!
The Chippewa Super Logger Boot will last through multiple shoe purchases. It has good traction so your foot doesn't slip around when wearing these boots outside all day long.
And one thing that really stands out about these boots is their durability- they can stand up against anything thrown at them! Their waterproofing is great too, because when working outdoors all day, moisture builds up by sweat and then finds its way into your shoes. The Chippewa Super Logger Boot has a Dri-Lex lining that wicks away moisture and keeps you comfortable all day long!
There are many things I like about these boots, but one thing in particular I love is the height of them. They come up to just below my knee which provides good coverage for me whether on or off duty.
Frequently Asked Questions:
Have You had Them for More Than Six Months? How Do They Hold Up Over Time?
I have had these boots for over a year and they are still going strong. I wear them every day to work so you can imagine how often I am in contact with water, mud, slush–you name it! The leather is oil-tanned which makes it tough but also flexible enough to give where needed. These boots are worth the price because of their quality construction and durability.
The boot itself has a steel safety toe cap that protects me from injury when using my toes on my feet as leverage while climbing or stepping off objects such as ladders or boxes- something we all often do at our jobs! It has 400 grams of insulation which helps keep your foot warm during those colder months (enneagrams).
Do You Really Need a Logger? 
I would recommend these boots to anyone who is looking for a reliable, durable boot that will last them years. They are worth the price because of their quality construction and durability. Chippewa has made the right decision by making this size available in an easy-to-reach location: on Amazon!
Do You Think the Boots Run Big, Small, or True to Size? 
The boots are true to size and fit well. But It can be narrow for someone who has wide feet. But. It won't be much of a problem if they get some time to break in the boots.
How Do You Rate the Boots?
I would rate these boots a five out of five stars! I am more than satisfied with my purchase, as they have been great so far at both work and play- something that is not easy for most shoes/boots to do! I recommend them highly if you want durable boots that will last years. Chippewa has never disappointed me before this experience, but now it has truly won my heart over in terms of quality construction and durability.
Is This Product Worth Buying Again? 
Yes, without any doubt! These boots can be worn by anyone who needs tough leather uppers because they protect your feet from injury.
Did They Start Out Tight or Did They Break in Over Time? 
The boots started out feeling a little tight around the ankles but loosened up after wearing them for some time.
Conclusion:
If you're looking for the perfect boot, then we've got you covered. We know that finding a quality pair of boots is not an easy task and it can be hard to find one with the right price tag. With this in mind, our team has put together a list of reviews from customers who have purchased these Chippewa Super Logger Boots so that they can share their experiences. Maybe someone else's experience will help make your decision easier! Hope you have your decision from this Chippewa Super Logger Reviews!