Are you an avid shoe collector and looking for tips to help you get started? Or maybe you're just a fan of unique and stylish shoes and want to learn more about how to start collecting shoes. Either way, having your own collection of shoes is exciting, fun, and not as difficult as it may seem. 
In this blog post, we'll provide all the information you need to start setting up your own eye-catching shoe collection – from figuring out what type of footwear suits your style best, where to shop for special finds, how much money set aside for purchasing kicks each season – everything that goes into being a successful shoe lover!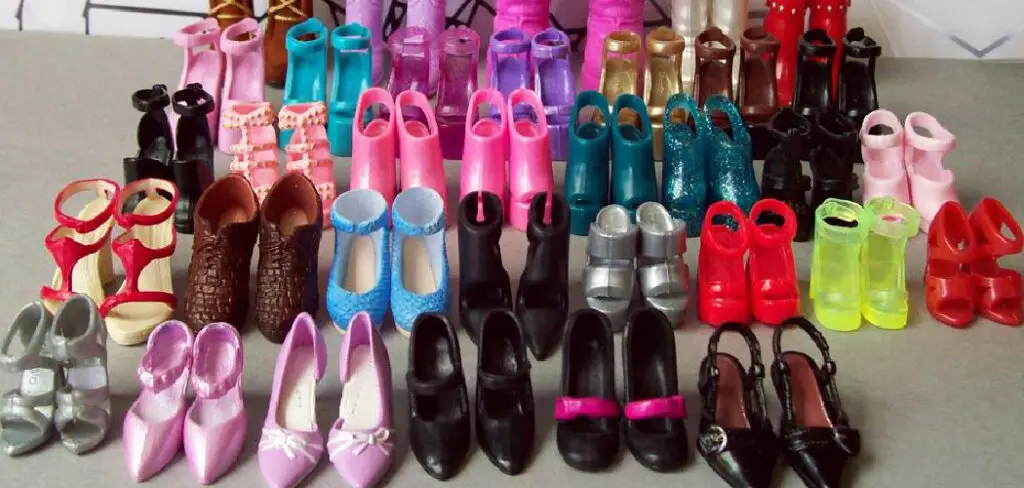 Keep reading and see why building your dream sneaker wardrobe could be easier than you imagined!
What Sneakers Are Worth Collecting?
When it comes to collecting shoes, the first and most important step is deciding what type of footwear you want to collect. Do you prefer classic sneakers that never go out of style? Or do you prefer cutting-edge designs and vibrant colors? There are plenty of options to choose from, so think about your personal style and how that can be reflected in your shoe collection. 
Additionally, you should consider the resale value of certain shoes, as rare and limited-edition sneakers can be worth a lot of money. For example, a pair of Nike Air Jordan 1s can go for hundreds, if not thousands, of dollars!
10 Methods on How to Start Collecting Shoes
1.  Determine Your Budget
The first step to starting a shoe collection is to determine your budget. How much money are you willing to spend on shoes each month or year? Once you have a budget in mind, you can start to look for shoes that fit within that budget. If you are on a tight budget, you might want to consider buying pre-owned shoes or shopping at discount stores. However, if you have more money to spend, you can invest in higher-quality shoes from designer brands.
2.  Decide What Type of Shoes You Want to Collect
Do you want to collect sneakers, dress shoes, or casual shoes? Or do you want to collect all types of shoes? It is important to decide what type of shoes you want to collect before you start buying, as this will help you narrow down your options and stay within your budget. If you are looking to build a diverse collection, you may want to choose one type of shoe and then add different styles and colors over time.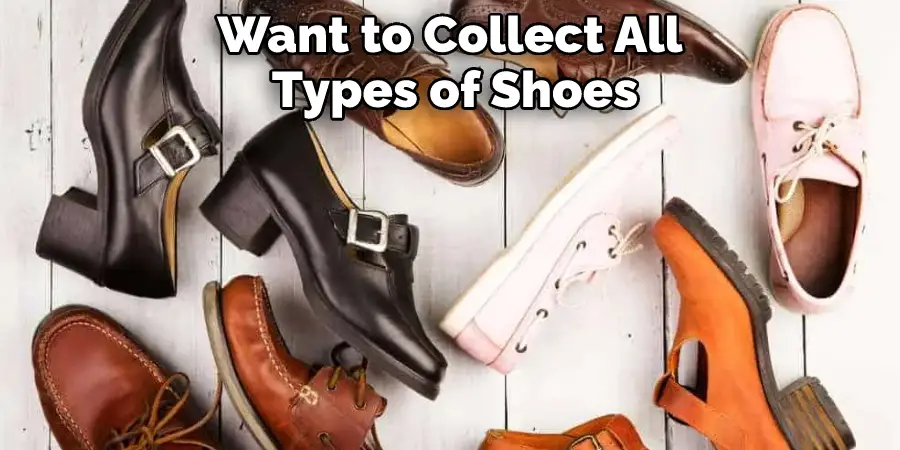 3.  Do Your Research
Before you start buying shoes, it is important to do your research. Read articles and watch videos about the different types of shoes available and find out which brands are the most popular. This will help you make informed decisions about which shoes to buy. 
If you're looking for something specific, such as a running shoe or basketball sneaker, there are a variety of resources available to help you determine which specific shoe is best for your needs. 
Additionally, you can look at customer reviews to get a better sense of how the shoe fits and performs in different situations. Doing research ahead of time can help you find the perfect pair for you and save money in the long run.
4.  Shop Around
Once you have an idea of the type of shoes you want to buy, it is time to start shopping around. Compare prices at different stores and online retailers before making a purchase. You may also want to wait for sales or special promotions before buying new shoes. 
Additionally, read reviews from other customers to ensure that you are getting quality shoes that will last. Finally, consider the return policy of each retailer before purchasing. This will help you to avoid any disappointment in case the shoes don't fit or match your needs. With careful research and planning, you can find the perfect pair of shoes for you.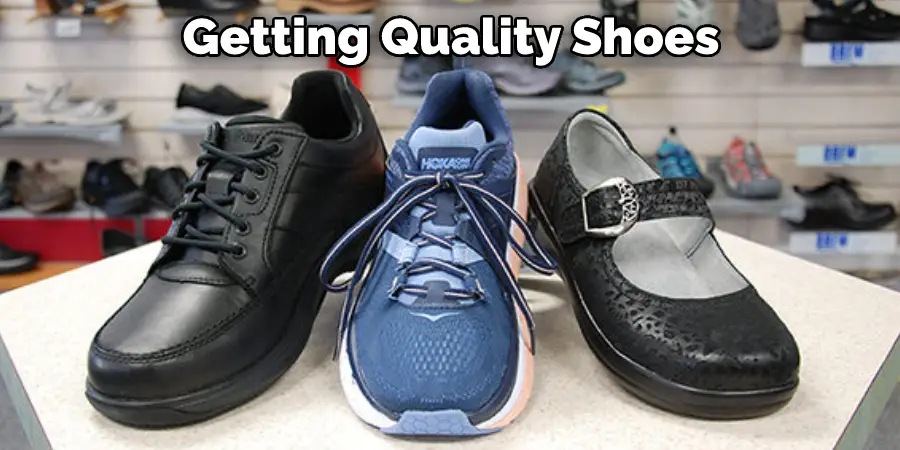 5.  Join a Shoe Forum or Club
If you are serious about starting a shoe collection, consider joining a shoe forum or club. This will give you access to like-minded people who can offer advice and support as you build your collection. 
Additionally, many forums and clubs offer discounts on shoes and other products from time to time. Joining a community of sneaker enthusiasts can be an invaluable resource. If you're a beginner, don't hesitate to ask questions — chances are, you won't be the only one with the same inquiry. Make sure to do your research to find the best fit for you.
6.  Attend Shoe Conventions or Trade Shows
Another great way to meet other collectors and learn about new products is to attend shoe conventions or trade shows. These events are typically held several times per year in major cities around the world. Attendees can browse booths selling new and vintage shoes, as well as meet other collectors and learn about the latest trends in the industry. Though some conventions and trade shows may require an admission fee, most are completely free and open to the public. Attending these events is a great way to expand your collection and network with other shoe enthusiasts.
7.  Follow Shoe Blogs and Social Media Accounts
There are many great shoe blogs and social media accounts that can keep you up-to-date on the latest news in the world of footwear collecting. Some popular accounts to follow include @solecollector, @nicekicks, and @complexsneakers. 
Following these accounts will help ensure that you never miss out on a hot new release or limited edition shoe drop again. If you're really serious about shoe collecting, you can also join online communities dedicated to the hobby, such as Sneakerheads on Reddit or NikeTalk. Here, you can find advice, discuss new shoe releases, and even get help finding hard-to-find pieces.
8.  Buy From Trusted Sellers Only
When buying new or used shoes online, be sure to only purchase from trusted sellers with positive feedback ratings. There are many scams in the world of online shoe selling, so it is important to be cautious when making any purchase. If possible, try to buy from sellers who offer buyer protection policies, such as PayPal's buyer protection program.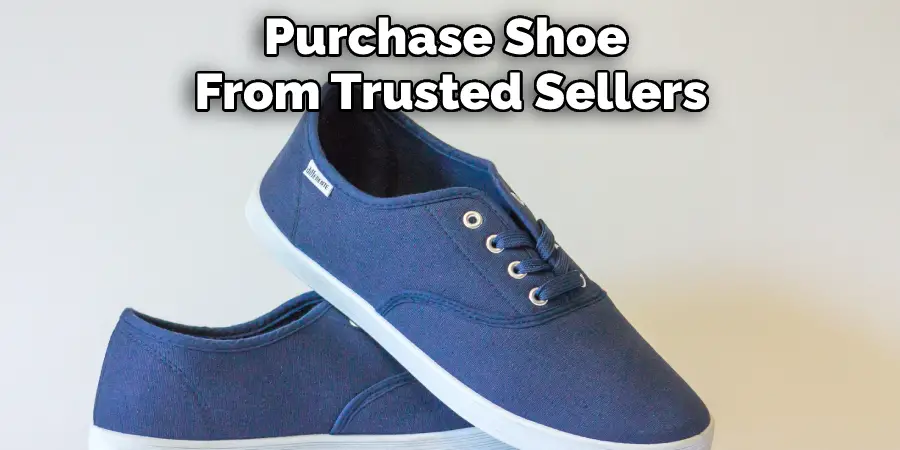 However, if buyer protection is not offered, make sure to read the seller's return and exchange policies thoroughly before committing to a purchase. Additionally, only use safe payment methods such as credit cards or PayPal, and never give out your personal information to a seller. Following these simple tips can help you purchase shoes safely and securely online.
9. Read Reviews
Before buying any shoes online, it is important to thoroughly read customer reviews and ratings. Reviews can provide valuable insight into the quality and performance of a product and can help you to make an informed purchase decision. 
Reading reviews also allows you to get an idea of a seller's customer service abilities, so it is important to take the time to read what other customers have said about their experience with them. Additionally, if possible, look for reviews from people with similar foot types, as this can help to ensure that the shoe you are considering will fit properly.
10 . Keep Your Shoes in Good Condition
It is important to keep your shoes in good condition if you want them to retain their value over time. Store your shoes in a cool, dry place away from direct sunlight whenever possible. If you need to clean them, it is best to use a leather cleaner specifically designed for shoes. 
Avoid using water or other liquid solutions as they can damage the material and cause discoloration. Additionally, if a shoe sole begins to wear down, consider having it resolved by a professional cobbler. Taking these steps will help ensure that your shoes stay looking good and last for years.
What Do You Call a Person Who Loves Collecting Shoes?
A sneakerhead, or shoe enthusiast, is someone who loves collecting shoes. Sneakerheads are passionate about their collection and enjoy researching new styles, trends, and other pieces of information that pertain to their hobby. If you're looking to become a sneakerhead yourself, you can use the tips outlined above to get started.
How Do You Know What Shoes To Collect?
Researching what kind of shoes you want to collect can be beneficial. You can browse magazines and online stores and even attend shoe conventions in your area to get an idea of what is available and popular. Knowing the history behind certain models or brands can help you determine which shoes would best fit your collection. Once you have narrowed down your choices, you can decide which ones will be worth investing in and adding to your collection.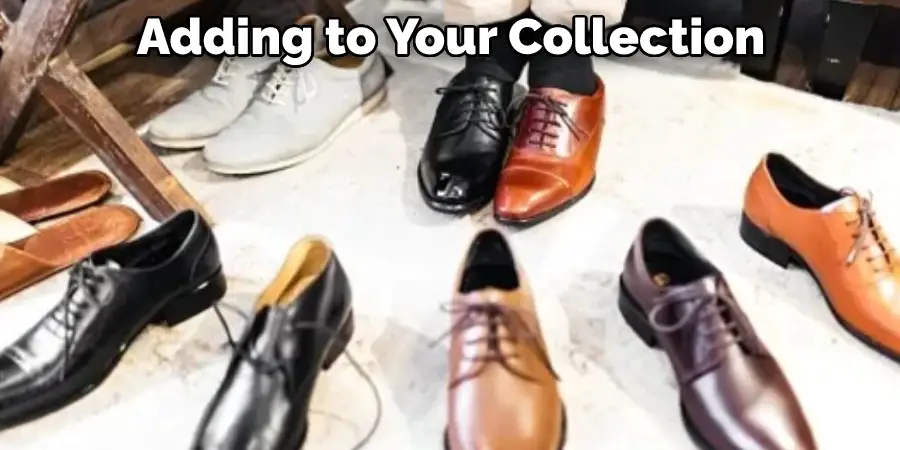 Conclusion
You don't have to be a sneakerhead to enjoy the hobby of collecting shoes. Whether you're interested in fashion and history or just want to flex your collection on Instagram, there are plenty of reasons to get into shoe collecting. 
Starting your own shoe collection can be as simple or complex as you make it- all you need is an appreciation for shoes and a willingness to hunt for the perfect pair. With these guidelines in mind on how to start collecting shoes, go forth and start filling up your closet with some amazing kicks!