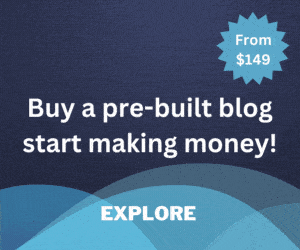 Hunter Boots are the perfect choice for rainy seasons. You're not the only person who loves this unique brand of shoes. Celebrities and royalties love them too. They are highly durable and come in different styles. Their sizing however requires a more critical look.
Do Hunter Boots run Big or Small? Hunter boots generally are true to size. The only part of the boot that may not fit you perfectly is the calf area. But there are solutions to that. Usually, you will have no worries with the sizing of the boots as long as you understand how they are charted.
Hunter Boots Details and Quick Facts
Before we look at the sizing guide for hunter boots, let's learn a few things about them.
Hunter boots are made from durable, vulcanized rubber of very high quality. That's why they have the highly coveted resistance to the elements.
They come in different styles so that you can choose exactly what works best for you. The style guide which we have added to this article will inform you about the styles available, and how you can choose the best.
Hunter boots are best for rainy seasons. The fact that they roll up and cover the legs from the knee down makes them an excellent choice on a rainy day. They are also great for summer and muddy field festivals.
Hunter boots are versatile shoes that are easy to dress up. You can easily fit them with jeans, leggings, short gowns, and almost anything else.
How do Hunter Boots Fit: Hunter Boots Fitting Guide
For the fitting, Hunter boots are excellent. The sizing of hunter boots comes in the UK, EU, US, and JP measurements. They also have standard measurements for their calves and shaft.
The Hunter company has a highly comprehensive description of their shoe sizes. If you want to buy the right fitting hunter boots once and for all, you must understand the following facts and keep them in mind when you go shopping.
It is advisable to go a Half Size Down
This is especially advisable if you are in-between sizes. If at all hunter boots will not run true to size, they are hardly tighter. They would most often run big.
It's thus better to go a half size down when buying them. If you will be using thick socks with your boots, you can switch this around and get a half size up.
Despite Fitting Comfortably, You Should Study the Chart
The size chart for hunter shoes is easy to understand and you should look at it before you make your purchase. That said, put your mind at rest because Hunter boots generally have great reviews of fitting well.
They May be Stiff When they are New
When you first get your new hunter boots, they may be stiff. This is due to the fact that they are made with vulcanized rubber which may take some time to break into.
Give it some time and wear them constantly. Your boots will mold your legs perfectly and you'll finally feel less discomfort when you wear them.
Short Boots Have Wider Circumference
As you will find out later in this article, the short Boots have wider calf circumference. So if you have wide calves, you may want to consider buying the short Hunter boots. There are also Hunter boots with adjustable calf straps.
These ones come in a matte finish and can fit easily to whatever your calf size is. They can be adjusted to fit 15 to 17 inches calf circumferences.
The Kids Sizes Come True to Fit as well
Kids sizes for hunter boots are separate, but they run true to size as well. If you're buying the boots for your kids, you should check the kid's price chart.
Short Hunter Boots are Easier to Wear
If you're tall, you may prefer the short Hunter boots. These have shafts of 10 inches and are easier to put on and remove.
The tall Hunter boots, though a delight to own, may be more difficult to put on. Their shafts measure 16 inches. If you don't mind the possible stress, go with the tall ones. The moment you can get your feet in them, you're good to go for the day.
Calves Sizes are Generally the Same
The calves' measurements are usually the same across different styles of Hunter Boots. The exception is in the Huntress version of the boots which measure 16.5 inches and shaft of 15 inches.
The Boots May Acquire White Powdery Film after Some Time
After you have used your boots for a period of time, "blooming" may occur. This means that the upper of your shoes will begin to look white and powdery.
There's nothing to worry about. The shoes are just trying to defend themselves against the elements that they get exposed to. To remove the powdery film, simply rub your shoes with olive oil. A little dab will do just fine.
The different styles of Hunter boots make them fit just about anyone. Let's now take a look at how to choose the perfect size for you.
Hunter Boots Sizing Tips and Guide
Hunter boots come in:-
Standard adult sizes
Kids sizes
The standard adult sizing for Hunter boots is described below.
Standard Adult Sizes for Hunter Boots
Tall boots measure 16 inches for their shaft and the short ones measure 10 inches for their shaft. Calves Sizes here are usually 15 inches.
For the Huntress version of the adult boots, the shaft measures 16.5 inches and the shaft is 14 inches.
Kids Sizes for Hunter Boots
The kids' sizes are interestingly well fitted for some adults. If you wear a 7.5 or smaller size, you may pick from the Hunter kid's store and still look good!
They measure 12 inches in shaft and calf circumference of 14.5 inches. The boots will come out looking like a merged version of tall and short boots on you.
The most juicy angle to this is that you can get well-fitted shoes as an adult at a significantly cheaper rate when you shop in the kid's section. As long as your size is in there, you're not doing anything illegal!
Hunter Boots Styles and Colors
Military red, green, brown, gray, black, and all types of boot colors fill Hunter stores. It's really up to you to decide what you want and ask for it.
The following are the hunter boots styles available for you to choose from.
Original Tall Boot: These come in standard feet. The calf circumference is 38.6 cm and leg height measures 40.5 cm. The height and width are perfect if you're of average height.
Tour Version Boots: The tour version of the boots are preferable for many people because they roll up easily and are lighter in weight. They are easier to pack up and transport.
Refined Slim Boot: This is for smaller framed people who also have slim legs. The height is 40.5 cm and 36 cm calf circumference. They are often better fitted.
Wide Leg Hunter Boot: Get the wide leg boot style if you want some extra room in your toes. They're a good fit for wide legs. Their height is 40.5 cm and calf circumference is as high as 40.9 cm.
Conclusion & Final Thoughts
Hunter boots are popularly adored for a reason- they are your best companions during Spring and Fall. With good sizing and a style that works for you, you're going to enjoy dressing up with these shoes.