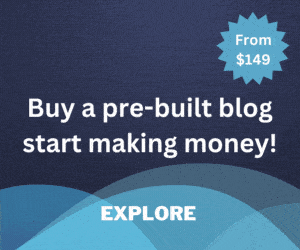 Cutting grass and doing yard work is very physically tasking, especially if it's being done on a large scale. This is why it's important to get the best shoes possible to do the work.
For this reason, we have reviewed 7 of the best shoes for cutting grass and doing yard work. We have also included the criteria you can use to select your shoes.
Let's dive right in.
List of Best Shoes to Wear for Cutting Grass Comfortably
We reviewed the list of best shoes for landscaping works whether you cutting grass on a hill or doing gardening and yard work. These shoes are the best in the market right now, so you can cut your garden's grass comfortably and effectively, let's go and read our reviews one by one.
1. MOAB 2 MID WATERPROOF BOOT
The first on our list is Merrell Men's Moab 2, these boots are great for doing yard work or mowing the lawn, mainly because they provide a lot of comforts when you wear them.
Aside from this, they are waterproof boots, and your feet will be kept dry even as you work on wet grass. The footbeds of the boots are very supportive, and they provide a good level of cushioning and comfort.
The footbeds also provide excellent heel support, making sure that your heel is locked in place as you work. The shoe's outsole is also another part of the boots to be excited about.
This is because they are made with Vibram rubber, and also have sufficient lug depth that gives you a high level of grip and control.
The toecaps of the boots are made with rubber and closed-cell foam, and this ensures that moisture and debris will not get inside your shoe, especially if you're doing commercial landscaping.
The boots also come in 8 different colors, such as Granite, Beluga, Earth, etc. There is a color for everyone, basically. So the fact that you're wearing work boots wouldn't mean you can't look stylish in them.
Pros
A lot of customers praised the comfort levels the boots provided.
The Vibram outsole and rubber toe cap were a great hit among customers.
A lot of customers lauded the fact that they could wear the boots right out of the box, no need for breaking them in.
The boots come in a lot of color choices
Cons
The boots are heavier than most customers preferred.
The boots do not come with an insole.
Fit as Expected: 86%
Durability: The shoe has a good level of durability due to its leather upper and its Vibram outsole.
2. Xtratuf Performance Series 6″
Some of the primary requirements for a suitable shoe/boot for yard work is that it should be waterproof and have a good grip and balance and Xtratuf Men's Deck Boots score very highly on this scale.
Designed totally with rubber, these boots give you an extra edge when it comes to working in wet conditions. The boots are lightweight and enabling you to use them for long periods without feeling the strain on your feet.
The boots also feature the XPRESSCOOL anti-microbial cooling liner that helps your feet stay dry. Your feet also won't smell even if you wear these boots for an entire day.
The outsole of these boots are slip-resistant and non-marking, so you can rest assured you won't have any problems with slipping and falling when wearing these boots.
Also, the outsole of the boots help you with a solid grip, so you can keep your balance when walking. The ankle-length design of the boot also helps to deal brilliantly with water and mud.
The heel tabs ensure that wearing and removing these boots isn't any problem at all.
Pros
The boots are waterproof, and the high cut ensures mud and water won't be a problem.
The boots are quite lightweight.
The antimicrobial liner ensures that you won't have to deal with smelly feet nor any infections that have to do with your feet.
Cons
Some customers complained about the boots running too big.
Fit as Expected: 85%
Durability: The shoe's neoprene rubber construction makes it very durable.
3. Thorogood Men's American Heritage 6″ Moc Toe, MAXwear Wedge Safety Toe Boot
At first sight, these boots look very stylish, proving that you can look classy, even when you're doing yard work. These boots are made with full-grain oil-tanned leather, and this makes them very durable.
They also feature a steel toe protection that ensures that your toes aren't at risk of being crushed by a piece of heavy equipment or being dashed on a stone.
The shoe sole is waterproof and can be worn in wet conditions without any problems whatsoever. These shoes also provide a good level of stability, mainly because of the exceptional arch support.
The lacing system of the shoe is also another feature that is very good, as it is very easy to lace-up. The shoe also has a Poron insole that supports an Ultimate Shock Absorption footbed.
The footbed is removable, so you can insert yours for a more custom fit. The outsole of the shoe is slip-resistant, and this is because of the MAXWear Wedge Slip Resistance technology that it has.
This design helps give it better grip and traction on slippery surfaces most especially, but really also on all surfaces.
Pros
The shoe's lacing system is one that is very effective.
The shoe's craftsmanship and leatherwork are very excellent.
Cons
The shoes are very highly-priced.
Fit as Expected: 76%
Durability: The shoe's MAXWear slip-resistant outsole, coupled with the full-grain leather upper makes the shoe very durable.
4. Timberland PRO Men's 6″ Pit Boss Steel Toe Industrial Work Boot
Timberlands? For work? A resounding yes!
With a steel toe for optimum protection against blades, wheels, and whatnot, the Timberland Pro Pit Boss is one of the best work boots, if not the best, you will find.
Whether you're doing your personal yard work or doing commercial landscaping, these work boots will come in very handy.
Of course, these boots come with the usual; the Timberland leather upper, thick rubber soles that can and will battle successfully any and every terrain. The Comfort suspension technology that cushions your feet and provides exceptional arch support. The boots also have anti-fatigue insoles, so you can wear them for a long workday, and not feel any strain.
The top collars of the boots are padded, in true Timberland fashion. The thick rubber outsoles are slip-resistant and also stain-resistant, so working on slippery surfaces shouldn't bother you one bit. Of course, the boots are great looking, so you look stylish when wearing them.
Pros
A number of customers complimented the comfort of wearing the boots right out of the box.
The boots are very tough and can be used at any kind of yard work or landscaping job.
Cons
Some customers complained about the seam at the back of the boots that made them impossible to wear.
Fit as Expected: 80%
Durability: The Timberland Pro Boots are durable, very much so. With a tough leather upper and an incredibly thick rubber sole, these boots are the ultimate durability boots.
5. Athletic Shoe,4,M,Gray,Steel,PR
These shoes are made with a mixture of fabric and mesh materials that makes it quite breathable. The shoes also have steel toes that help protect your feet and ensure you don't get injured by work equipment.
The construction of the shoes is seamless and lightweight, making it a very comfortable and enjoyable shoe to wear.
The shoe provides a lot of mobility on any terrain, and this helps especially in times when you need fast responses and sure control.
The rubber soles are also slip-resistant and this provides great flexibility and grip. This makes it one of the best shoes for cutting grass and doing yard work.
The midsole of the shoe is 3D mapped and provides excellent cushioning and comfort. This midsole not only provides comfort but also arch support. Your arches are well taken care of and pain in the arches will not be an issue for you when you wear these shoes.
Pros
A lot of customers complimented the comfort wearing the shoes provided.
The steel toe protection of the shoe doesn't in any way cause discomfort.
Some customers loved the attention to detail in the shoe's construction.
Cons
A lot of customers complained that the shoes run small.
Fit as Expected: 61%
Durability: The rubber outsoles of the shoes are very durable and contribute to the shoe's overall durability.
6. Kujo Yardwear Lightweight Breathable Yard Work Shoe
These shoes are manufactured specifically for working in your yard or cutting the grass, and they are obviously a great choice for that.
The shoes have a really stylish design that will make you look cool, even when you're doing yard work.
The shoes are water-resistant and very breathable, which means your feet won't be damp and irritating, especially if the shoes get in the water. The shoe's toe protection is SPU toe protection, and it is abrasion resistant and quite tough.
The shoe's midsole is the popular and ever-reliable EVA midsole, and it provides a very high level of arch support and cushioning.
The shoe's insoles are removable and you can insert yours for a more custom fit. The pre-installed insoles are very comfortable, top of the line products.
The shoes also have an antimicrobial liner that helps prevent any infection or awful smell that can happen as a result of wearing the shoes for too long.
Pros
The shoes have an antimicrobial liner that helps in preventing any smell.
The shoes have very great cushioning.
Cons
The shoes are very expensive.
Fit as Expected: 76%
Durability: The shoe's EVA midsole is compact and durable.
7. Sloggers Waterproof Garden Shoe for Men
These shoes are made for yard work, basically. They are completely waterproof, so working in wet conditions will not pose any problems.
The rubber construction of the shoes also makes them lightweight.
In a show of excellence, the shoes have sideways vents, four of them in number on each side. These vents help ensure proper air circulation in a way no other shoe on this list does.
The front of the shoes prevents debris and mud from entering your shoes.
The  100% rubber construction of the shoes means that they can be used in any weather. Also, the shoe's outsole is slip-resistant and provides a good level of traction.
Pros
The shoes are very affordable and provide good value for the money
The shoes come in 3 color choices; brown, black, and a very stylish camo.
Fit as Expected: 85%
Durability: The rubber construction of the shoes is very durable.
Features to Look Out For Best Shoes for Cutting Grass and Yard Work
The following are the things to look out for in shoes that will be suitable for mowing the lawn and doing yard work:-
Slip Resistance: Doing yard work can get a bit slippery. It comes with the job. Doing yard work with shoes or footwear that isn't slip-resistant is begging for disaster.
It is very advisable that you pick shoes that give you a firm grip, offering you slip resistance.
Comfort: Doing yard work is time-consuming, either your own yard or commercial landscaping. Wearing uncomfortable shoes would make the work harder and more grueling, and sometimes, downright painful.
This is why it is important that you pick a comfortable shoe that needs very little or no break-in time. Straight out of the box comfort should be your target.
Budget: Of course, it is also important to get shoes that are within your budget. This is one of the reasons why we have reviewed shoes with many price ranges, to help make this part simple for you.
Ventilation and Breathability: It is important to get shoes that are very breathable and provide good air circulation for your feet. As we've mentioned earlier, cutting grass and doing yard work is a tedious task and one that takes time.
Doing the work in shoes that don't allow for air to circulate properly will only annoy you and make you uncomfortable.
Toe Protection and Durability: It is a general thing for work shoes to have some form of protection, especially for your toes. They are also required to be durable. The best shoes for cutting grass and doing yard work are not exempt from this.
Frequently Asked Questions on Best Shoes for Gardening
We have told you the best shoes for gardening with a complete review, apart from that, we have also told you what things to keep in mind before buying these shoes, Now let's talk about those questions that people often ask on this subject and they do not get the right answers.
What are the Best Shoes for Yard Work?
The best shoes for doing yard work can be found on our list. Go through our review above and make your pick.
What is a Steel Toe?
A steel toe is simply protection for your toes. This protection is usually built into your shoes to ensure that your toes will be safe from workplace hazards that result in compression or impact.
Conclusion and Final Thoughts
Cutting grass and doing other yard work requires a certain type of footwear, and we have written this review article to present you with the best choices of footwear.
Working in these shoes/boots will help make the job much more fun for you without having any problem.