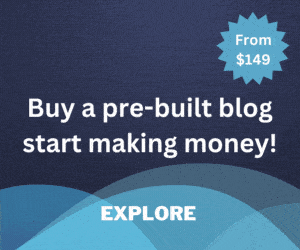 Getting the best men's shoes for standing or walking on concrete all day that matches the demands of one's day to day activities is very important in order to reduce the risks of arthritis and leg pain issues. This article reviews the 10 best shoes for walking on concrete for long hours.
The concrete floor is hard and difficult to stay on for a long time. People whose daily work involves a lot of standing, especially people like nurses, teachers, warehouse workers, engineers, laundry workers, or restaurant waiters, have to do both standing and walking simultaneously as they go about their daily work.
How Standing on Concrete All Day Affects Your Feet
Your feet carry the weight of your entire body all day and because the concrete floor is hard, you may experience pain in your ankle due to the constant hard impact with the floor.
Many people's jobs demand them to stand all day, report foot injuries especially from ill-fitted shoes, swelling, a lot of discomfort, bunions, arthritis and even pain in the hip and lower back.
This is why it is crucial to get support shoes that help to make easier the demands of walking on concrete all day.
Important & Key Features of a Good Shoe for Working on Concrete All Day
There are important qualities and key features to look out for when choosing shoes that are best for walking on concrete floors whole day. They include:-
Breathability: The best shoes appropriate for walking on concrete are breathable, allow for air circulation in the toes and usually contain perforations in their upper designs to create airflow. Since your feet will be enclosed all day, they must also not be hot or uncomfortable.
Easy to Wear: Slip-on shoes come easily in this quality. However, not all of these shoes necessarily have to be slip-on. If they have laces, they must come with a good lace management system. The essence of this is to allow you to pull them off at work if you have to and easily wear them again without wasting any time.
Shock absorbing: These shoes are usually great shock absorbers that keep your feet safe from the effect of any sudden impact. They come with a padded toe box and heels to improve their shock absorbency.
Cushioned and Removable Insoles: If you have to replace their natural insoles with orthopedic ones, the process will not be difficult as removable insoles feature is a mark of these shoes that are great for walking on concrete. The cushioning also helps to provide extra support for your feet and you will feel less pain standing all day.
Anti-slip Resistance: Concrete floors are usually slippery, especially when wet. These shoes, therefore, come with good anti-slip resistant outsoles that prevent you from falling down.
Good looks: Since you will be wearing these shoes all day, they must be good looking and stylish, complementing your dress and this enhancing your confidence while you work on your feet all day.
Durability: Finally, this is a feature we pay special attention to. The best men's shoes for standing on concrete all day always have to be durable and last longer as they will be used almost every day. We have reviewed the durability of every shoe mentioned here for you to see.
These features are important qualities to look out for when you are buying shoes to help you walk on concrete all day. The following carefully reviewed shoes have these qualities and come with many more great features.
List of Top 10 Best Shoes for Standing on Concrete for Long Hours
1. Merrell Men's Slip-On Shoe for Working on Concrete floors
These men's shoes are absolutely perfect for walking on concrete floors all day whether at work or at home. They are made of 100% leather and very light and comfortable.
These shoes are slip-on which makes them extremely easy to put on and off at will. It comes with M-Select GRIP sole that helps keep the feet stable, fits snugly and makes you feel all ready to go.
Their ortholite footbed offers support for your soles and improved cushioning that helps fill up the arches of your feet. This also helps to eliminate the risk of leg fatigue that may result from standing on concrete all day.
The air cushion in the shoe's head provides excellent shock absorbers such that your feet are immune to sudden impact and the hardness of the concrete floor.
Their removable insoles also make them easy to clean. Heel height is about 2 inches. These shoes are lightweight and they will help you move faster and lighter.
They come with cloth material lining that helps to serve as anti-sweat.
Pros
Their insides are extra soft and comfortable.
Cons
There are no wide widths in their size ranges.
Durability: Molded nylon arch shank improves the durability of these shoes. Also, being made with 100% leather makes them last longer.
Fit As Expected: 78%
2. Women's Slip Resistant Shoe Skechers for Working on Concrete for Long Hours
These women's slip-resistant shoes for standing or walking on concrete for long hours come with highly durable upper mesh that is made of smooth leather.
They have heels overlays that help to give you support both in your heels and arches. They contain soft fabric leather inside them that have anti-sweat properties and thus keeps feet dry and comfortable all day long.
The insides are also cushioned to give maximum softness to feet. The midsole comes with flex soles that help in absorbing shock that may come with impact. They come with OSHA compliant rubber that can prevent slipping on wet floors (slip resistance).
Available in black and classic white color, this shoe offers a combination of style, comfort, and protection. You will find out that every part of Work Sure Track is especially to serve a function.
Pros
Their anti-sweat lining keeps your feet dry all day.
Cons
May come a little pricey.
Durability: They are made with highly durable leather.
Fit As Expected: 70%
3. Birkenstock Tokio Super Grip Leather Sandals
Combine style and comfort with these super gripping leather shoes that give you great walking experience all day.
These shoes have a heel measure of only 0.75 inches thus offering greater closeness to the floor. They are made with top quality materials that make them last for many.
Comes with metatarsal toe bars that give super grip to the feet and help give you the natural walking posture of your own.
These shoes come with meticulously constructed soles that help to evenly distribute your body weight on every part of your feet.
They have adjustable buckles and back strap keeping you from having to go through tedious lace management.
Their contoured cork footbed also provides depth and shock absorption for your heels by giving super heel cup so you do not have to feel pain when stepping with your heels.
Anti-slip protection and easy slip-on features of these shoes make them desirable and perfect as walking shoes.
Pros
They adopt the shape of your feet and become customized for you over time, this means the more you wear them, the more comfortable they get.
They come in different colors and are very beautifully designed.
Cons
May come just a little pricey.
Durability: Highly durable as they are made with high-quality materials.
Fit As Expected: 72%
4. Hey Dude Men's Wally Funk-Multiple Colors and Size | Men's Shoes
These shoes come with synthetic soles that help to improve their durability and sleekness. Their textile stretch upper also adds to this feature of theirs.
They are made with fabric and that amounts to even greater comfort such that your feet will feel entirely at home in the shoes.
They come with a rounded toe that helps your feet find good space and allow wriggle room and breathing.
Cushioned foam in the shoes gives a soft platform that helps eliminate the risk of leg hitting against hard surfaces and getting blisters.
The shoes have an extra lightweight that makes them really easy to lift and makes walking fast and painless.
Pros
Their textile stretch at the upper part provides the style and absorbs sweat from your feet.
Cons
May come tight so be mindful to order at least half a size up.
Durability: The upper parts of the shoes made with textile stretch increase their durability.
Fit As Expected: 82%
5. Dansko Men's XP 2.0 Clog
These amazing men's clog will eliminate your fear of getting uncomfortable in your shoes while you stand or walk on concrete all day. They provide the support that has been reported to help with back fatigue.
They come with padded instep collars that make wearing easier and provide extra comfort for the feet when you wear them.
They are extra light in weight, you will not even feel yourself wearing anything! They come with slip-resistant outsoles that keep you safe from falling when you walk on concrete floors.
Pros
Extra roominess around the toes.
Cons
Sometimes, they arrive tight too so go up a size.
Durability: Highly durable especially as they have synthetic soles. They have a patent-pending stapled construction that makes them highly durable and reliable.
Fit As Expected: 71%
6. Timberland PRO Men's Powertrain Sport Alloy Safety Toe Electrical Hazard Athletic Work Shoe
The Timberland Pro Men's come with ripstop nylon that makes it very reliable and sturdy. The shoes are also classic and stylish with built-in anti-fatigue technology like no other.
The especially amazing quality of these shoes is their electrical hazard protection that helps to keep you safe while wearing them, even if you were to step on a live wire or anything of such.
These shoes are no doubt worth it with their mesh linings that help to improve breathability and airflow.
Pros
Gives extra protection if your job involves working with electricity.
Cons
It may come a little expensive.
Durability: The durability of these shoes is enhanced with its waterproof leather construction.
Fit As Expected: 87%
7. Rockport Men's World Tour Classic
The polyurethane cushioning that is present in them helps to do the following:
Absorbs moisture from the feet thus acting as anti-sweat and keeping the feet dry and comfortable.
Resist odor that may come from the leg due to wearing shoes all day.
These shoes also have a highly useful EVA midsole footbed that provides cushioning for your feet all day as you walk. They are very easy to clean and they come with padded tongue and collar for easy wearing and putting off.
The shoes are lightweight and offer no discomfort to the feet when they are worn for a long time.
Pros
Great for wide feet sizes W or 2E.
Cons
Some big sizes are expensive.
Durability: Their rubber outsoles improve their durability rating.
Fit As Expected: 82%
8. Irish Setter Men's 6″ 83605 Work Boot
Looking for boots that will help you walk comfortably on concrete all day? These boots are made with red russet leather craft and come highly durable with maximum ankle protection.
They are heat resistant with a high melting point that makes them least likely to get destroyed because of the heat of any form.
They also come with non-woven nylon vamp and contain highly padded cushion support for the sole, ankle and toes.
They offer electrical hazard protection as well with their protective outsole and heels.
Cons
There are not many choices for colors.
Durability: Their EVA heel resistant outsole confers on them better durability.
Fit As Expected: 81%
9. Caterpillar Men's Second Shift Steel Toe Work Boot
These shoes are styled ruggedly providing the three most desirable qualities of protection, comfort, and durability all at the same time. Their T3 rubber outsoles provide sure stepping with slip-resistant features.
One other amazing part of this shoe product is the sturdy toe box made of steel. This helps to absorb shock and keep the feet very stable.
They also offer electrical hazard protection which comes in really handy at workplaces and unfamiliar areas.
The steel shank of these shoes provides support to the feet as well as stability. They come with climasphere breathable insoles that help keep the feet cool.
Pros
They have a removable footbed.
Cons
It comes in only the brown color.
Durability: Their rugged styling and quality leather uppers make them extremely durable.
Fit As Expected: 84%
10. Brooks Men's Addiction Walker Walking Shoes
The Brooks Addiction made with 100% leather is easily one of the best shoes for walking on concrete for long periods.
They are great for wide feet as they come in various medium and large sizes alike, providing food arch support, therefore, reducing issues with foot pain. Their heightened feet support qualities are enhanced with their extended progressive diagonal rollbar and wedge support present in their heels.
They come with MC Pod construction that provides anti-slip quality. Their Suede upper offers a lot of breathability to the feet.
BioMoGo DNA also helps to provide better cushioning and they are great shoes to combine with orthotics.
Pros
They are also good for running.
They come with removable insoles.
Durability: Their full-grain leather upper and synthetic sole makes them as durable as can be.
Fit As Expected: 85%
Frequently Asked Questions
Read the most frequently asked questions related to the best shoes for concrete floors and then decide to buy so that you don't have to regret later.
Q. What are the Best Support Shoes for Walking on Concrete all day?
We recommend shock absorbers mainly. To soak in the impact that the feet make with the concrete floor, it is advisable to buy shoes with high shock absorbing features including padding at the toe and heels and steel toe.
These kinds of shoes give good support and help to maintain your stability while walking all day.
Q. Which is Better for Walking on Concrete All Day- Boots or Shoes?
Actually, both boots and shoes are good for walking on concrete all day as long as they have the important qualities of breathability, cushioning, arch support and others as we have explained above.
Also, depending on the kind of work you do, boots may be your first choice. Boots give you better ankle protection than shoes do. In the same vein, shoes will give you more flexibility and wriggle room for your feet that boots do.
Many boots that are best for walking on concrete come with electrical hazard protection for keeping you safe even if you step on a live wire thus making them highly desirable shoes for engineers and people that work at electrical plants.
So, largely it depends on what you really want but both are adequate.
Q. What Shoes Should I Avoid for a Job that Makes Me Stand on Concrete All Day?
The first pretty obvious ones are heeled shoes, especially pointed heels. Of course, heels have their own pros and are great for certain occasions, they are not appropriate for work environments where you have to stand all day.
Avoid also tight shoes because this will cause you a lot of pain and toe discomforts. Blisters, bunions, and others are also hazards that arise from wearing tight shoes. Definitely not something you want if you prefer to be comfortable while you work.
Lastly in this category are very flat shoes as your feet will not get any cushion support and they will hurt you.
Note: Remember to order a size bigger off shoes that have been reviewed to sometimes arrive small.
Conclusion & Final Thoughts
Now you have your answers to the best shoes for walking on concrete all day. It is important to your health that while remaining a hard worker that can handle the job you have chosen, you must also care for yourself and your body. Do not allow your feet to get in serious pain before you do what is best for them.
Apart from giving you good arch support and cushioning, these shoes will boost your confidence at work and you will have one less worry on your hands' thanks to great walking shoes.
We wish you good luck in buying your shoes.