Last updated on June 12th, 2021
We all have seen Cinderella and the shoe story, right? Have you ever thought, what if you have the chance to get into the shoes of Cinderella, but your worst nightmare of not fitting the shoes comes creeping as you know your feet are too big for that! That surely happens once in a while for everyone with a slightly bigger foot when they go shopping. That keeps us lingering with the thought of how to get smaller feet with surgery!
Yes, it is totally possible to get foot surgery to make your feet smaller. Not to be surprised, but the surgery is also known as Cinderella Surgery. We are here to talk about it and let you know the valuable information to answer your thoughts on how to get smaller feet with surgery.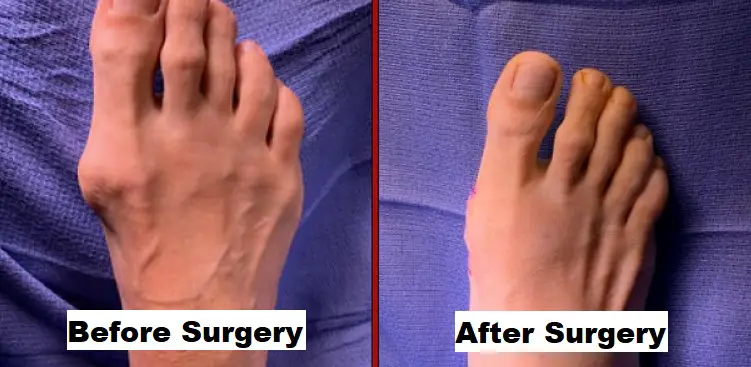 What is a Cinderella Surgery?
If you are looking for how to get smaller feet with surgery, you will hear about Cinderella surgery. It is a surgery for feet to make them smaller or bigger for some purpose. But most people get this surgery to achieve a smaller foot by doing some procedure. The name is derived from the story of Cinderella and her shoes. As most of the people with a foot deformity or aesthetic purpose get this surgery so that they can fit their foot on the shoe, hence the name was given.
Who Should Get the Surgery?
In case you want to know how to get a smaller fit with surgery, you will want the Cinderella surgery, which will allow you to achieve smaller feet. But the question, who might usually get this surgery, pops up in your mind.
Mostly, this surgery is done by people who have foot deformities such as a bunion. A bunion is a foot deformity condition when a person has an extra bone around their toes.
Besides this, people get this surgery for aesthetic and beauty purposes. A lot of people do not find their feet pleasant in shape and want to reshape them for a better adjustment to the shoes they want to wear. They can consider this surgery.
Is It Safe for the Surgery to be Done?
In most cases, the surgery is safe for a person to be done. But if you have doubts, you need to make sure the person you are getting the surgery from is qualified enough and has experience in the field.
How Much Does It Cost?
​If you want to know how to get smaller feet with surgery, you will also be curious about the cost of the procedure. Usually, the starting price is going to be around $2000+. In some cases, it can cross $4000 as well. It depends on what you want and how tough the procedure can be.
Final Thoughts
That was all about how to get smaller feet with surgery. We hope the information we have provided you will help you get a clear idea about the surgery and help you decide if you want to get that surgery for your feet condition or not.
You may read also – How Does a Walking Boot to Help a Stress Fracture