Cleaning can be a daunting task, especially if you're not sure how to start. There are so many different things that need to be done, and it's easy for people to get overwhelmed.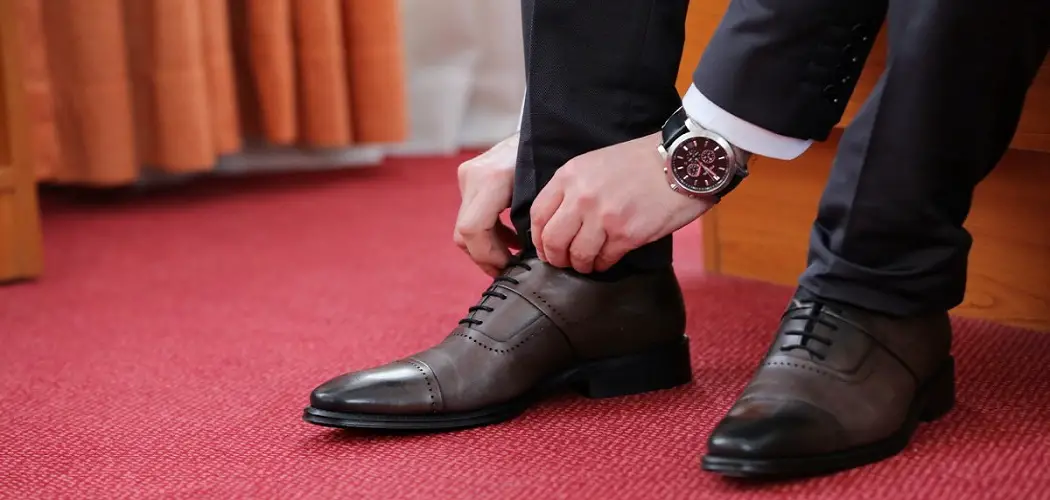 If you have shoe polish on your carpet from the kids' shoes, don't worry! It's actually pretty easy to remove with this quick tutorial where we will give step by step guide on how to remove shoe polish from carpet and also give some tips to prevent shoe polish from falling on your carpet.
Required Materials
Shoe Polish Remover
Sponge or Cloth
Paper Towel
Bowl or Bucket
Vacuum Cleaner
Instructions: How to Remove Shoe Polish From Carpet
Step One:
First, pour shoe polish remover in a bowl or bucket. Next, soak your sponge or cloth with the liquid and gently rub it over the area where you want to remove the shoe polish from. If there are still traces of shoe polish left after rubbing for some time, then use paper towels to dry up any drops that may have been left behind.
Step Two:
Now, use the vacuum cleaner to suck up any of the water or shoe polish removers that might be on your carpet. You can do this by holding a paper towel over the end of an attachment and then turning on your vacuum cleaner while it's fitted with the attachment you're using for sucking up water and the liquid. Turn off your vacuum cleaner once you've finished sucking up any of the shoe polish removers that might still be on your carpet.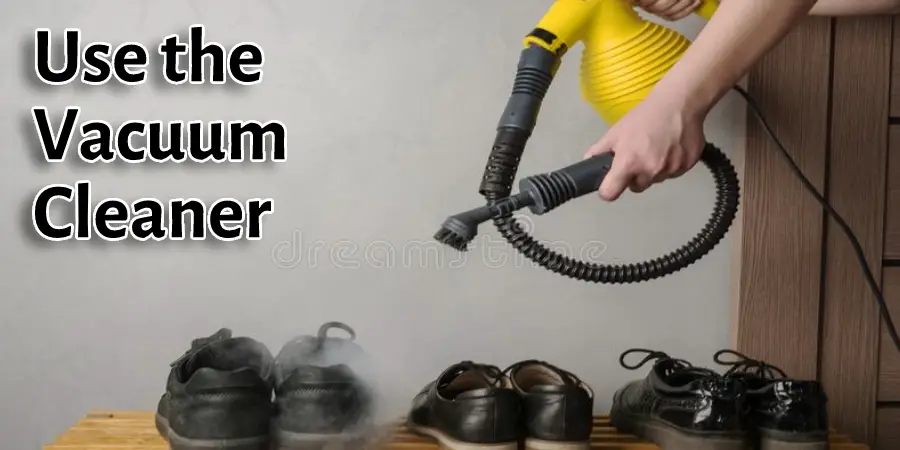 Step Three:
Take a damp cloth and use it to wipe away any leftover shoe polish remover that might be left on the carpet. Keep in mind that this may not work well if there are some hard-to-remove stains like old shoe polish or ink stains from pens.
Step Four:
You should also do a two-step cleaning process to remove the shoe polish remover that might be left on your carpet. This is because there are some substances that can't be removed by just vacuuming or wiping them away with water and soap. Therefore it's important to use other methods as well.
Step Five:
Pour a little bit of ammonia onto the floor or carpet. This will help neutralize any remaining shoe polish removers stuck in your carpet and might cause an odor problem with time.
Step Six:
Rinse the area with water, then sprinkle baking soda onto it. Allow to sit for a few minutes before vacuuming up the powder and blotting away any excess moisture with paper towels or cloths.
Step Seven:
If you smell an ammonia-like odor after following these steps, your carpet may have been left too wet. In this case, wait for a few hours before vacuuming. If you still smell the ammonia odor after waiting, repeat steps five and six again until your carpet is completely dry.
Step Eight:
Once your carpet has dried from all of these drying methods, place an old sheet on top of it (if possible), then use the steam cleaner to remove any remaining shoe polish. Keep in mind that if this is your first time using a steam cleaner, you may need to use it several times over the carpet before all of the shoe polish has been removed.
Tips To Quickly Remove Shoe Polish From Carpet
Tip Number One:
If you get shoe polish on just the carpet, blot it with a paper towel or white cloth. You can also use an ice cube to help remove some of the colors from your carpet. Keep in mind that this will likely work best if you do not have any other liquids spilled onto your carpets since both water and oil are bad for your carpets.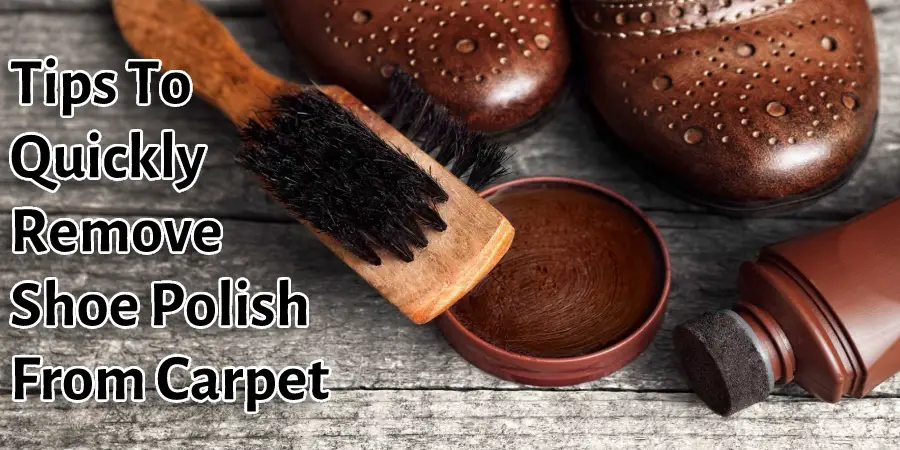 Tip Number Two:
If you spilled shoe polish on top of an already stained carpet, try to absorb as much of the liquid with a cloth towel before it has time to dry and set-in stains. You can also use white vinegar or club soda (depending on whether this is an oil stain) for soaking up spills from your carpets.
Tip Number Three:
If you spilled some on a metal or plastic surface, use nail polish remover to remove the stains. Just be sure not to touch your skin with it, as this can leave damaging chemicals behind.
Tip Number Four:
For tough cases of shoe polish spills that have been set into carpets and already dried in, scrub them with baking soda mixed with water to get the chemical residue up.
Tip Number Five:
If you spilled shoe polish on a hard surface, use acetone nail polish remover before it dries out and gets stuck onto your carpet.
Prevent Shoe Polish from Falling off Your Carpet
Use a mat at the front door to collect dirt, debris, and residue before it falls onto your carpet.
Always sweep or vacuum off dirt and dust from shoes before walking on carpets.
Placemats under furniture legs that sit directly on the floor to prevent shoe polish from being transferred into the carpet's fabric.
Get professional help to increase the longevity of your carpets with a thorough cleaning every year or two.
Frequently Asked Questions
Does White Spirit Remove Shoe Polish?
No, White Spirit does not remove shoe polish. However, a simple green tea stain remover is a good way to remove shoe polish. The best part about this method is that it's cheap and easy to use!
Is Shoe Polish Permanent?
Shoe polish is a product that is applied to the surface of the shoe to protect it from wear and tear. It is an important part of maintaining your shoes to look good for longer.
There are two types of shoe polish, permanent and non-permanent. Since Victorian times, permanent shoe polish has been in use because it lasts much longer than non-permanent ones.
However, permanent shoe polish does not last forever, as it can chip or fade over time if used incorrectly or abused. If you want to keep your shoes looking new, then you should always use non-permanent forms of shoe care products such as waxes and polishes instead of permanents.
Does Shoe Polish Stain?
Shoe polish does not stain. The color comes from the dye used in the polish, which is typically made from a synthetic polymer or natural plant extracts and pigments.
If you are looking for an item that will give your shoes a new color without replacing them, try using shoe polish as it won't change the color of your shoes.
What Is the Solvent in Shoe Polish?
The solvent in shoe polish is commonly known as turpentine, which comes from the tree. A drying agent helps make the polish dry quickly and evenly.
Turpentine also has disinfectant properties that help prevent fungi and bacteria from growing on shoes during use.
Conclusion
It's important to know how to remove shoe polish from carpet. If you're not careful, the dye in shoe polish can stain your rug or leave a foul smell that will linger for weeks. When it comes to removing shoe polish from the carpet, the most important thing is not what product you use.
You need to know how long it has been there and if other substances have come into contact with the area. If that's the case, then a professional should be consulted for advice on removal methods because they will likely require different steps than those listed here.
Some common household items can also remove shoe polish stains depending on their ingredients (such as vinegar or baking soda). As always, we recommend testing these remedies in an inconspicuous spot before going all in! Have any of our helpful tips helped you? Let us know by leaving your feedback below!