Wearing flip flops with skinny jeans can make you more comfortable and give you a casual look as they are the most indifferent things to wear. Flip flops shoes are made to provide you with the simple look, and they don't need any rules to match with your outfits. You can wear them whenever you want as a summer outfit with your jeans, and surely it will give you the most casual look during summer.
Skinny jeans are one of the trending fashions nowadays. It offers you a better outlook, and that's what you would love it for. But it is also important that what you are wearing with it to get a complete perspective. Wearing flip flops with skinny jeans can make your outfits more stylish and fashionable. Before that, you need to know how to wear flip flops with skinny jeans. So, try to stick on this article to know more.
What Are Flip Flops?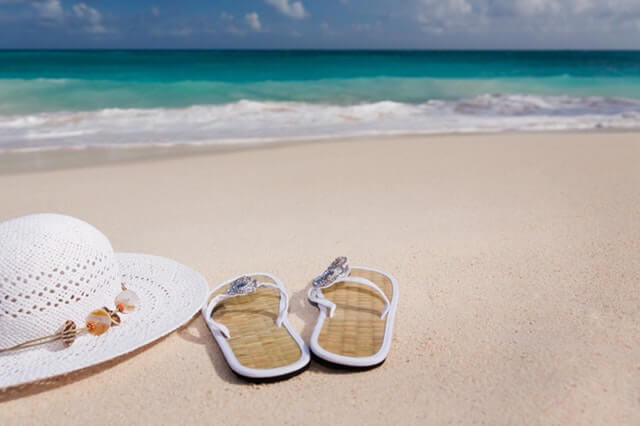 Flip flops are usually known as thong sandals. They are made with simple rubbers, scratch, leather, or other materials. Because of their simply makeover flip flops are inexpensive. They are flat and can be used easily to make you more comfortable in the summer time. Flip flops are also found in various colors and different sizes. They were thought to be used in household works like while washing your cars, taking a shower, and so on. But things have changed now. They are the casual sandals that match with most of your outfits and give you a perfect look during summer.
Tips on How to Wear Flip flops With Skinny Jeans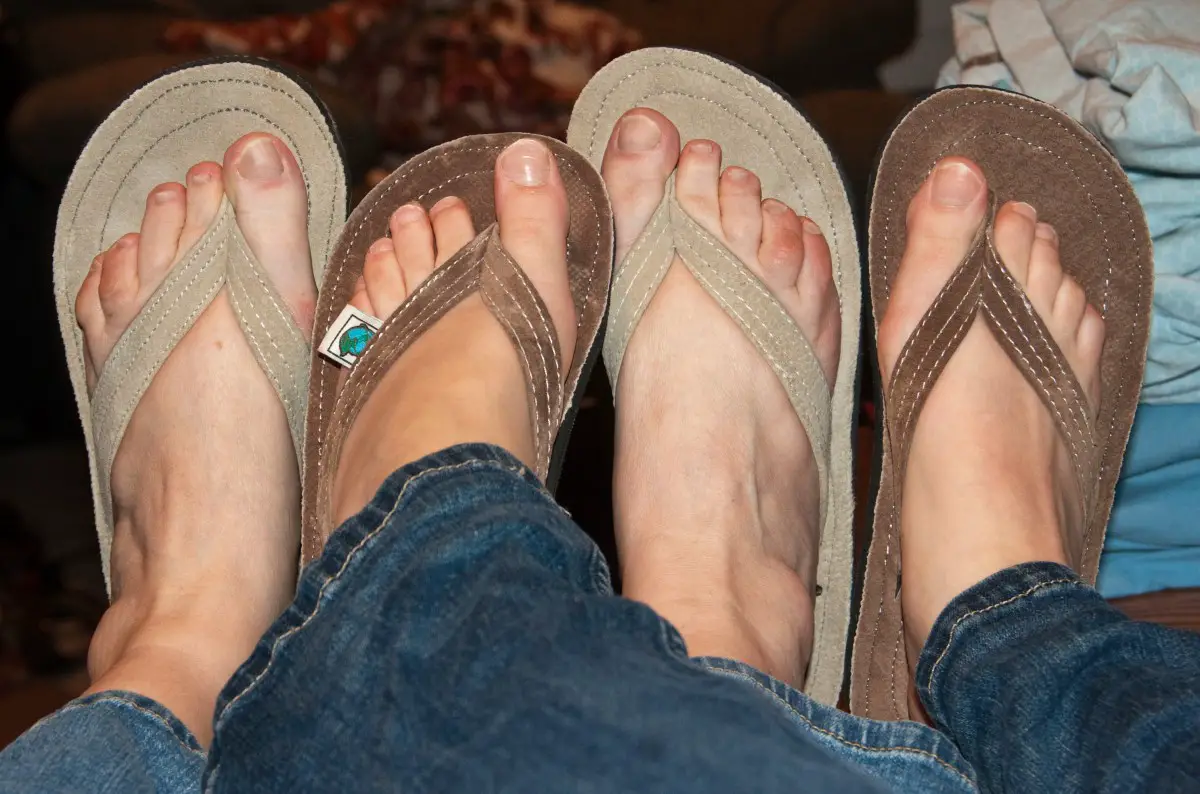 Everyone loves to wear jeans as they are trendy in fashion. And flip flops are also trendy as they are free to wear. People love flip flops for many reasons, such as their color variety, all sizes, and cheap in quality. To wear flip flops with skinny jeans is an ideal outfit to give the perfect summer look. At the weekend, when you are free from your daily official work, you can wear a simple, trendy, and simple outfit. And there is no reason or rules that you can't do that. Simple affairs like hanging out with friends or family don't need your formal look. 
So, chill on, just wear your favorite jeans and look for a good pair of flip flops. Complete that by wearing a simple T-shirt, and thus you are ready to go. You can use some dressier flip flop sandals with your jeans if you are going out for a tour. Thong sandals or leather sandals for men are more elegant for going on a trip, and that can give you a better look when you are wearing skinny jeans and a T-shirt.
With some beautiful designs on your flip flops, you will surely get a stylish and fashionable outfit. Flip flops with jeans will give you an informal look that you intended to wear for a weekend.
What Else You Can Wear With Flip flops
Well, there are other dresses you can wear with flip flop shoes or sandals. As flip-flops are also known as jandals, thong and leather sandals, they prefer some specific dresses to give you the best look.
• You can wear your jandals with your maxi slide and a skirt.
• Wearing thongs with jeans and tops can be a fashionable choice.
• Sandals with casual shorts or denim pants with a good pair of flip flop can     give you a casual look.
• Thong sandals can also be worn with a mini skirt.
• You can wear a leather flip flop with your cuffed jeans.
Where to Wear Flip flops?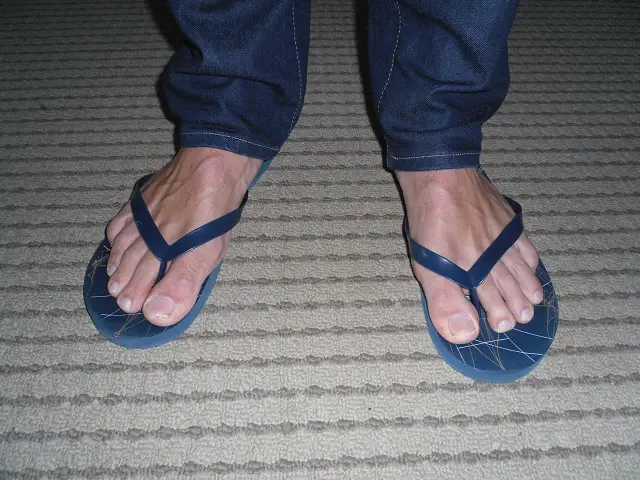 You can wear your flip-flop sandals on the beach as simple footwear. Wearing them at the beach side will be a comfiest and simple way to hang out. They are made with the flat sole, which will help you to walk in the sand freely. You make them wet as they have waterproof features. That's why wearing a flip flop sandal at the beach can make you more comfortable in the summertime while hanging out on a beach. The best place to wear flip flop sandals is at your home. 
You can wear them to feel free to complete your household tasks. Some other places can be visited by wearing flip flop sandals to feel comfy and relaxed as they are comfortable to wear and made in different sizes.
Where Not to Wear Flip flops?
Flip-flops are casual sandals, but you can't wear them at all the places all the time as some offices or restaurants have some dressing rules. They won't allow your bohemian look in duty time. Whether you must have to provide a professional look to cope with the official rules. Again, flip flop soles are flat, which means you will find more impacts hurting your feet while walking. Wearing flip flop is much painful for a flat-footed person as it doesn't provide any arch support. So, make sure that you are wearing your flip flops in the perfect place that suits your feet properly.
Frequently Asked Questions
Can You Wear Flip Flops With Skinny Jeans?
Yes, you can wear skinny jeans with flip-flops. The answer is yes.
Skinny jeans have a wide leg opening, allowing you to wear flip flops without getting your feet caught in the loops of the pant legs and let them rest comfortably on your ankles.
Can You Wear Flip Flops With Dress?
It is a common misconception that you cannot wear flip-flops with a dress. This is not true, and you can actually wear them depending on the occasion.
If you are wearing a formal event, it is best to avoid wearing flip-flops because they are considered casual. On the other hand, if you are wearing casual clothes like shorts or jeans, then flip-flops would be appropriate because they can match your outfit.
Are Skinny Jeans Going Out of Style?
Skinny jeans are not going out of style; they are still one of the most popular fashion trends. There is a reason why skinny jeans have been around for so long.
Let's talk about some reasons why skinny jeans have been around for so long:
They make you look slim and taller.
They help to make your legs appear longer.
They flatter your body shape.
They can make you feel confident because they show off your toned thighs and calves without being too revealing or revealing enough that people would stare at you in public.
Can a 65 Year Old Woman Wear Skinny Jeans?
Skinny jeans are for people with a fit body; if you want to buy them online, it is best to find the right size and not worry about your age.
Why Do My Feet Hurt When I Wear Flip Flops?
The arch of your foot is the part that connects to the ground. Inflamed, sore, or tender arches are common with flip-flops because they lack support. If you have an arched foot, there is a greater chance of a bunion forming.
Why Can't I Walk in Flip Flops?
There are a few reasons why you might not be able to walk in flip-flops.
One reason is that your foot may be too large for the flip flop, and it will cause discomfort. Another reason is that your foot might be swollen due to an injury or illness, and the extra weight of the flip flop will make it more difficult to walk.
Some other possible reasons include:
You have been wearing shoes with hard soles all day, which can create pressure on your foot and toes while walking in flip-flops.
Your heel bone is higher than your toes (commonly called "fallen arches"), so the angle of your foot makes it difficult to get enough traction for proper walking in flip-flops.
Conclusion
Sometimes you will find, people mocking at you with your style at first glance. Why should you care about how people judge you with your outfit. How to wear flip flops with skinny jeans? Hope, you are much clear about the concept. The article will help you to make the correct choice of your fashionable outfit. So, do what you feel correct and wear as you wish.
Recommended articles:
Best Insoles for Boots That Are Too Big
Best Shoes for Chondromalacia Patella
Best Climbing Boots for Lineman