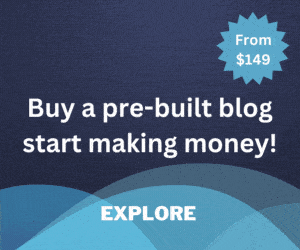 The best shoes for you as a nurse or healthcare worker must be highly supportive and durable. Since you are either standing or walking most of the time that you are at work, there is a need for well-fitted shoes that cushion the effects of your weight on the ground.
In this article, we have compiled a list of the ten best shoes that are suitable for hospital workers. We've provided an exhaustive list and you will be able to make your pick of the numerous options.
How Standing All Day Affects Your Feet
The entire weight of your body is supported by your feet. Constantly resting your weight on your feet may make you feel a lot of pain that results from tired muscles.
As a healthcare worker who stands all day long, wearing supportive shoes will help lessen the effects of wear and tear on your feet. You will hardly feel any pain as you go about your day's work wearing the right shoes. That's the best way to enjoy your job.
Important Features for Best Shoes for Hospital Workers
The shoes that are suitable for you have the following features that help them support you even when you are on your feet for a long time.
Supportive: The most comfortable shoes for nurses and healthcare workers are supportive. They have strong soles that help carry your weight and give you balance. They also provide cushioning effects to your feet and eliminate pain when walking.
Comfortable: Walking shoes for nurses on their feet all day are comfortable. The right shoes for you will fit well and will not be tight, difficult to remove or put on. Your comfort is key and since you will be standing all day long, we advise that you wear only comfortable shoes.
Durable: Since you will be using your shoes every day, you should get only durable shoes. This will save you a lot of money on changing your shoes too frequently. You will also not have to spend on shoe repairs.
Breathability: Shoes meant for standing all day as a nurse or hospital worker should come with breathable uppers so that your feet can take in some air. This will prevent excessive warming up of your feet, irritation, and sweating.
Non-Slip: Tiles and concrete can become slippery and cause serious accidents. Wearing non-slip shoes will help to keep you safe and away from injuries when standing or walking all day.
Shock Absorbing: These kinds of shoes also absorb every shock that may arise as you step on the ground. You will not feel any pain that tends to arise from impact with the floor. The best shoes for nurses with plantar fasciitis also have this important quality and the other ones we have listed so far.
Stylish: Of course, functional shoes don't have to be ugly! Your best shoes for working at the hospital can be very classic and stylish. You want to look good and still feel comfortable? Oh yeah, that's possible.
Following is our list of the top ten most comfortable shoes that are suitable for nurses and healthcare workers. With these shoes, you can eat your cake and still have it!
Reviews of 10 Best Shoes for Healthcare & Hospital Workers
Below is the list of all the top 10 shoes we reviewed in this article:
Last updated on November 10, 2023 5:51 pm
1. Skechers Sport Women's Premium-Premix Slip-On Sneaker
Skechers Sport Women's Premium-Premix Slip-On Sneaker
as of November 10, 2023 5:51 pm
Features
Slip-on sneaker with polished hardware and perforated panels
Padded collar and tongue
Supportive air cushion in heel
1 1/2 inch built in heel
First off, let's remove the stress of laces. Done. Now we can talk. These shoes are the perfect wear for you as a healthcare worker. 100% leather made with rubber soles, the cushioned collar, and strong sole will support your feet all day long and help you feel comfortable at work.
These shoes have an EVA foam midsole and heel heights of about one and a half inches. The lace-up ghillie vamp helps make pulling on and off very easy. The main juice is in the fact that the upper is made of completely breathable leather.
This is even further improved with toe-cap perforations. The heavily-padded tongue, insole, and outsoles are designed to keep you supported all day long. These shoes are great for standing all day at work.
Pros
These shoes work great for your athletic activities as well.
They are usually true to size.
There are different colors to choose from.
Durability: The shoes are imported and well made of durable leather. The rubber soles confer extra durability.
2. Nurse Mates Women's Dove Oxford
Nurse Mates Women's Dove, Black, 11 B - Medium
3 new from $94.95
Free shipping
as of November 10, 2023 5:51 pm
Features
Shock-absorbing EVA unit bottom features durable, slip-resistant rubber inserts.
Outer heel shell has a polyurethane core that delivers powerful, shock-absorbing protection.
Stain-resistant leather upper offers durability and unparalleled softness.
Leather upper, upper lining / sockliner, latex / EVA insole, EVA midsole, steel shank, EVA outsole.
Heel Height: 1 1/2 inches. Care: Buff with a leather cleaner or polish. Wipe off with a dry cloth.
These leather shoes are specially made for nurses, surgical tech, and healthcare workers who are on their feet for long at work. The strong leather of the shoes protect your feet and even if a sharp surgical tool were to fall in the hospital, it would not slice through your shoes to harm you.
There are no laces so you can slip them on and on quite easily. Your feet are protected from patients' urine and they clean off very easily. Being lightweight, these shoes will not feel heavy on your feet and you will be able to move fast and easily without being bogged down by ankle and heel pains at the end of your workday.
Pros
They run true to size.
They are slip-resistant; the perfect wear for hospital environments.
Cons
There are only two colors you can pick from: white and black.
Durability: These shoes are highly durable, and it can last for several months to years because they are made with 100% leather.
3. New Balance Women's WX608v4 Comfort Pack Training Shoe
New Balance Women's 608 V4 Casual Comfort Cross Trainer, White/Navy, 8 D US
 out of stock
as of November 10, 2023 5:51 pm
Features
Lace-up running shoe featuring supportive internal shank and shock-absorbing Abzorb technology
IMEVA midsole; Dual-density Collar uses both a softer density foam against the foot for cushioning, and a firmer density foam for support
EVA (Ethyl Vinyl Acetate) foam footbed for cushioning
IMEVA (injection-molded EVA foam) midsole for firm yet flexible cushioning
Internal shank
These pairs of New Balance will not disappoint you at providing maximum support and comfort for you at work. The lace-up of the shoe features a supportive internal shank. This also includes the Abzorb shock-absorbing technology.
The IMEVA midsole and dual-density collars are both useful in providing soft density foam which cushions the feet. And to complement that, there is another firmer density foam that acts to improve support. Simply, if you have been looking for the right shoes to help you enjoy your workday, these are your new best friends.
Pros
Great shoes for big feet too.
It does not take long to break in.
Durability:Strong rubber soles and 100% leather make helps improve the shoes' durability.
4. Brooks Womens Ghost 11 Running Shoe
Brooks Womens Ghost 11 Running Shoe - White/Pink/Black - B - 6.0
 out of stock
as of November 10, 2023 5:51 pm
Features
SHOE SIZE: "B" = Medium width, "D" = Wide width
FOOT SUPPORT: Ideal for runners with a medium to high arch looking for neutral support.
BALANCED, SOFT CUSHIONING: BioMoGo DNA and DNA LOFT cushioning work together to provide a just-right softness underfoot without losing responsiveness and durability—yet it feels lighter than ever.
SMOOTH, STABLE RIDE: The Segmented Crash Pad is designed to adapt to each foot fall, so no matter how your foot lands, you'll enjoy the smoothest ride possible.
SOFT, SECURE FIT: The newly engineered mesh upper practically disappears on foot with strategically placed stretch and structure where you need it most.
The foot support of these shoes is really great especially with the addition of the BioMoGo DNA and DNA LOFT cushioning which help to give you the best softness under your feet. And the best thing is that even with all of that, the shoes remain as lightweight as can be.
These shoes are ideal for your work at the hospital. The segmented crash pad helps to keep your feet secure even in the case of a fall.
Pros
They are also great for feet with medium to high arches.
Cons
Comes in three color varieties only.
Durability: Durability is of priority in these shoes as none of its supportive features was added at the expense of durability. You can trust the quality.
5. Skechers Sport Loving Life Memory Foam Fashion Sneaker
Skechers Sport Women's Loving Life Memory Foam Fashion Sneaker
as of November 10, 2023 5:51 pm
Features
Slip-on sneaker in breathable mesh with bungee laces and coordinating midsole stripe
Memory foam insole
Flex groove outsole
This shoe is a slip-on pair of sneakers that provide you with sturdy rubber soles for maximum support. The breathable mesh construction helps keep air circulating through your feet all day long.
It also comes with memory foam and flex groove outsoles that keep you going all day without feeling pains in your feet.
Pros
There are very many colors to choose from.
Also offer excellent support for arthritic knees
Cons
They may run a little big.
Durability: Its 100% faux leather, rubber sole and mesh fabric materials improve its durability a lot.
6. Timberland Women's Renova Slip-on
Timberland PRO womens Renova Slip-on Black-w Work Shoe, Black, 6.5 US
 out of stock
as of November 10, 2023 5:51 pm
Features
Features technology for a fresher, more comfortable foot environment. PU footbed cradles the heel and offers reliable arch support with superior shock absorption and energy return. It also has a geometric design with a lighter weight construction that still provides superior structural support. Timberland PRO® Technology features, inverted cones that offer all-day standing support, foot and leg support, and superior shock absorptio
These slip-on work shoes are sleek and easy to wear, very ideal for you. They provide support for you during rush hours. These premium shoes are made with full-grain leather and innovative heel-to-toe rocker sole that helps to reduce pressure on your forefoot.
The shoes are shaped anatomically to allow your toes to spread and feel. This construction helps to reduce fatigue and keep you comfortable at work. The cushioned footbed provides a soft platform for your feet. The Timberland PRO's exclusive Anti-Fatigue Technology is also great at giving you support as well as shock absorption.
With the best shoes offering you a way out of backache and foot ache that occurs from standing all day long, you need to consider these and add them to your collection.
Pros
The shoes have roomy toe boxes that you'd need for work shoes.
Cons
With these, you don't have many color options.
Durability: Great durable quality improved by the shoes' microsuede upper linings.
7. Brooks Women's Addiction Walker Walking Shoes
Brooks Women's Addiction Walker Walking Shoes
as of November 10, 2023 5:51 pm
Features
SHOE SIZE: "B" = Medium width, "D" = Wide width, "2A" = Narrow width, "2E" = Extra wide width
MAXIMUM SUPPORT: Our Extended Progressive Diagonal Rollbar strategically supports your arch to guide and keep your body in its natural path of motion.
SLIP-RESISTANT, SECURE FIT: The forefoot MC Pod construction and an innovative outsole sets your foot in an efficient, balanced, and stable position.
SOFT CUSHIONING: BioMoGo DNA adapts to your stride, weight and speed, to make every step comfortable.
LONG-LASTING: Both comfortable and durable, this shoe with a full-grain leather upper will be a staple to your wardrobe.
Next on our list of best shoes for nurses on their feet all day is this sleek pair of Brooks. The shoes are manmade and come with synthetic soles. These shoes give you maximum support using an extended progressive diagonal roll bar that keeps your feet steady and in the right position.
When you are on the move, you have no fear of distorting your feet alignment as these shoes take perfect care of that. The shoes are slip-resistant and come with the forefoot MC pod construction that keeps you balanced and stable.
Cons
Some of the varieties are quite pricey.
Durability: These shoes are long-lasting with their full-grain upper leather.
8. Alegria Women's Keli Professional
Alegria Womens Keli Cosmic Clog - 39
 out of stock
as of November 10, 2023 5:51 pm
Features
Nappa leather, embossed leather or printed leather upper
Latex and memory foam-cushioned insole
Rubber outsole
¾"
Leather lining
These leather shoes come with double elastic gores that help make them easy to put on and pull off. So if you need some shoes that you can easily take a break out of when you're at work, this is it.
The stain-resistant upper of the shoes makes it very easy to clean and maintain. The suede leather insoles of these shoes improve their cushion effect and you have a good level of comfort for your feet.
Pros
The shoes are non-slip.
There are affordable models.
Cons
They may run small so order them about a size or half a size up.
Durability: The leather upper is a very important factor that improves its durability, and so does the lining.
9. Performance Women's Go Walk 4 – Pursuit Walking Shoe
Skechers Performance Women's Go Walk 4 Pursuit Walking Shoe, Black - 8 B(M) US
2 new from $51.95
Free shipping
as of November 10, 2023 5:51 pm
Features
Radically lightweight. Stabilizing heel fabric overlay panels. Side s-logo. 1.25 inch heel. Quick-Fit Portal on heel for easy pull on wear
Innovative and highly responsive 5GEN midsole cushioning
New Goga Max high rebound footbed energizes every step
Soft mesh upper and virtually seamless construction for comfortable fit
These shoes are radically lightweight. They fit your work needs well with their heel fabric overlay panels that help to stabilize your feet. The inch heel is 1.25″ and will not hurt your feet at all. The SGEN midsole cushioning will comfort you at work.
Also, it comes with a new Goa Max high rebound footbed that gives energy to your every step. And as a sweet bonus, the shoes have a bamboo-lined footbed that helps to provide antibacterial odor control. So, if you use these shoes seven days a week, all you need to do is wipe and air them and you're good to go again.
Pros
The shoes are great for healthcare workers that need extra arch support.
Cons
There are only two color varieties: white and black.
Durability: Highly durable shoes made with 100% mesh fabric and rubber soles.
10. Dansko Women's Professional Clog
Dansko Women's Professional Mule, Lightning Patent, 39 M EU / 8.5-9 B(M) US
 out of stock
as of November 10, 2023 5:51 pm
Features
Padded instep collar. Use a damp soapy cloth or sponge to remove surface dirt. Do not saturate the leather.
Wide heel strike for greater stability
PU inner frame to reduce torque and provide stability
As a final recommendation, we present to you the Dansko professional clog. We love these cute clogs especially for their great offer of support to the feet as well as their elegance and cuteness. So, if you have been searching for cute shoes for healthcare workers, this clog right here has been made for you.
The leather and fabric offers are smooth to the touch and the PU outsole of the shoes gives you excellent shock absorption with its rocker bottom.
It has a padded instep collar that supports you while walking and more so, a reinforced and very roomy toe box that protects your toes as well as gives you enough room to wiggle them. In addition to all of that, the shoes have wide heel strikes that give you greater stability. See why they're perfect now?
Pros
The wide toe boxes are a big plus for comfort.
There are so many colors and designs you can choose from.
Cons
Not all of the designs are non-slip.
Durability: The durability of these shoes is obvious and improved with its polyurethane sole and 100% durable leather making.
FREQUENTLY ASKED QUESTIONS
Find the most frequently asked questions that are regularly asked by the nurses and other health workers.
Can I Wear Running Shoes if I'm on my Feet All Day?
Absolutely! Running shoes usually have wide toe space and good cushioning. Many of them are fantastic for standing for long hours. You can wear them.
How Do I Avoid Hurting My Feet if I Stand All Day?
Standing all day can cause injuries to your ankle and toes if you don't wear the right shoes. To avoid hurting your feet, insist on wearing only shoes that fit properly, and have the features that we have explained above.
Can I Wear Memory Foam Shoes as a Healthcare Worker?
Yes. Memory foam shoes will provide a lot of support for your feet. They are recommended and useful in cushioning the effects of your weight on your legs.
Conclusion & Final Thoughts
It is important that you take care of yourself in the best possible way and a great place to start is your shoes. In order to be comfortable at work, get yourself shoes that can support your standing all day and you'll find that things will be easier for you. We hope that our list has helped you, cheers to your comfort.
Related Articles