Leather is the most common goodies that we use in our daily life. We should take good care of leather to make it long-lasting. To give the leather a beautiful look, coconut oil plays a vital role; Though some say coconut oil is not beneficial. Here we will provide you with our best opinions for both sides, and hopefully, you will get your answer about, Is coconut oil good for leather.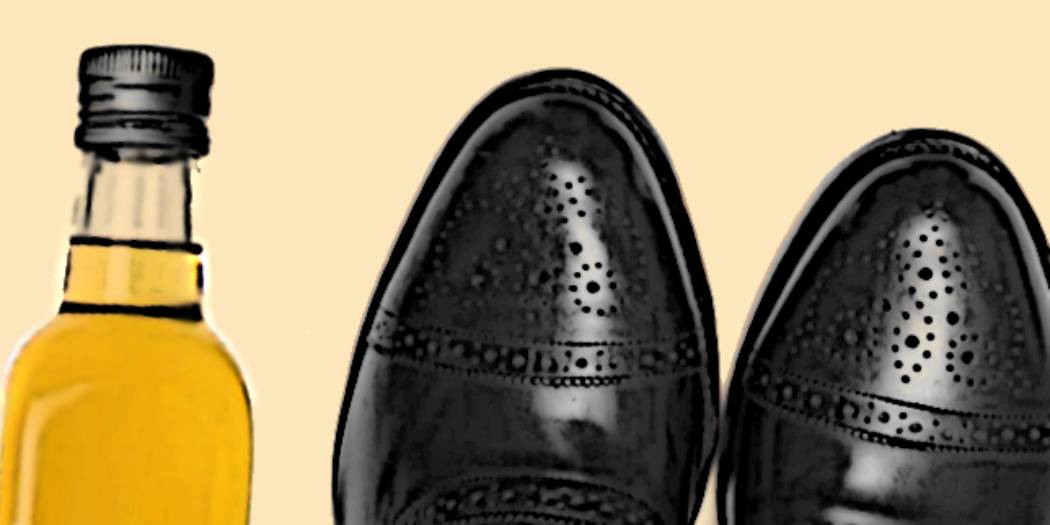 Conditions for Using Coconut Oil:
There are some conditions on using coconut oil on leather to be beneficial. They are:
Temperature
Geographical location
Using of conditioner
Temperature:
For using coconut oil on your leather, you need a warm temperature. The warm weather will keep the oil not to be absorbed at a high level. So, it will be long-lasting.
Geographical Location:
Well, you may live in a place where there is a cold temperature. To overcome that, you may use a heating source as complementary to a warm environment.
Using of Conditioner:
Keep that in mind that after using the conditioner on leather, no residue of oil remains. It will cause some harmful effects, such as white layers on your leather.
Benefits of Coconut Oil:
We all want to give a shiny look to our leather goods in a short period. Using coconut oil is an easy and straightforward way for that.
Coconut oil also makes the leather surface smooth and soft.
Leather is highly absorbent, which means anything liquid can easily penetrate through it. Well, when that happens, the leather surface becomes rough. Coconut oil has a vital role here as it contains moisture repelling ability. Applying coconut oil over the leather makes a layer that prevents the leather surface's permeability and finally helps keep the leather waterproof. But this does not last for a long time. It will keep your leather waterproof for a day or two at best.
Many factory-made oils are used in conditioning. They are also good, but as many of them have toxicity, it shortens the leather lifespan. Coconut oil is a natural oil, so no toxins are in there, and it does not affect the lifespan of leather. 
If you are finding a solution to your dried leather, then coconut oil will be helpful. Apply it using a soft cloth over your leather, and that will give your leather a brand-new look!
The coconut oil will soften the dried leather and give protection from the cracks of leather.
Is coconut oil good for leather? Having water-resistant capability, replenishing oils to tend, and stopping the mildew trouble makes it suitable for leather. ​
If you are looking for something to make your leather darken and shiny within a few minutes, then coconut oil is the best option. You will see your leather being darker and more polished than before.
Limitations of Coconut Oil:
After using the coconut oil on leather, you have to keep it warm, as the oil tends to make some white layers if sufficient heat is not available.
As the leather is hugely permeable so after some time, the leather will soak up the oil, and some oil spots will be there, which gives a bad look to the leather. The coconut oil that we apply will be absorbed, and after sometimes it will be resurfaced.
Sometimes after the application of coconut oil on your leather, you may see a color change.
The coconut oil makes the leather fragile, and sometimes it does not soak within a day immediately.
You have to apply it regularly to keep the shine on the leather. A warm environment helps to keep the coconut oil effects long-lasting. ​
When you apply too much coconut oil, then after cooling, the leather will form oil residue over the surface. So be careful about that and try to mix an approximate amount of coconut oil on the leather.
Is Coconut Oil Good for Leather?
Well, coconut oil is a short time solution for keeping the leather shiny and good. As we said earlier, factory-made oils reduce leather's lifespan, but its duration of maintaining the leather polished and good-looking is more than the coconut oil. So, it depends on you which option favors you the most. If you care about the lifespan of your leather, we suggest you use coconut oil. If you care about the long-time shiny look or soak up quickly, we recommend you to use factory-made oils. After our research, we can answer as "yes" to your question, "Is coconut oil is good for leather."
Frequently Asked Questions
Does Coconut Oil Ruin Leather?
Coconut oil is a highly effective moisturizer that can be used to repair cracked leather. It has been used for centuries as a natural treatment for leather and other materials, but it is not the best choice for treating new leather or delicate pieces.
There are many benefits of coconut oil:
It helps in retaining water so that your skin stays hydrated.
It helps protect against sunburns.
It can also help with dryness and cracking on the skin by making it more supple and softer.
It is an effective natural conditioner that can make hair soft, shiny, and silky without using any chemicals or heat styling tools.
What Is the Best Oil to Soften Leather?
Many oils can be used to soften leather, but the best oil is olive oil. It is also known as a multi-purpose oil because it has been proven to have many health benefits such as:
Promoting healthy skin and hair.
Helping with insomnia and anxiety.
Promoting heart health by lowering cholesterol levels.
Regulating blood sugar levels and preventing diabetes.
Increasing energy levels while helping you sleep better at night.
Can I Use Coconut Oil on My Leather Furniture?
Yes, you can use coconut oil on your leather furniture. Coconut oil has been used for centuries as a natural preservative for leather and wood. It penetrates the material's surface to protect it from water damage and other harmful elements like mold, mildew, or dirt.
However, if you are looking for something that will repel water and stains, we recommend using our Mink Oil Leather Cleaner as it has a higher concentration of mink oil, which helps eliminate water-based stains while also preventing them from reappearing in the future.
Can You Condition a Leather Couch With Coconut Oil?
Coconut oil is a great option for conditioning leather furniture. This natural oil can be used to protect the surface of your leather from the elements and make it look shiny and brand new.
The process involves rubbing coconut oil onto the surface of your couch with a cloth or towel, then allowing it to sit for about 15 minutes before wiping off any excess oils with another cloth or towel. The result will be an even, protective layer that will keep your furniture looking good for years to come.
You may read also –